Slapped with Rs 52-crore GST notice, IIM Ahmedabad dials HRD Ministry for intervention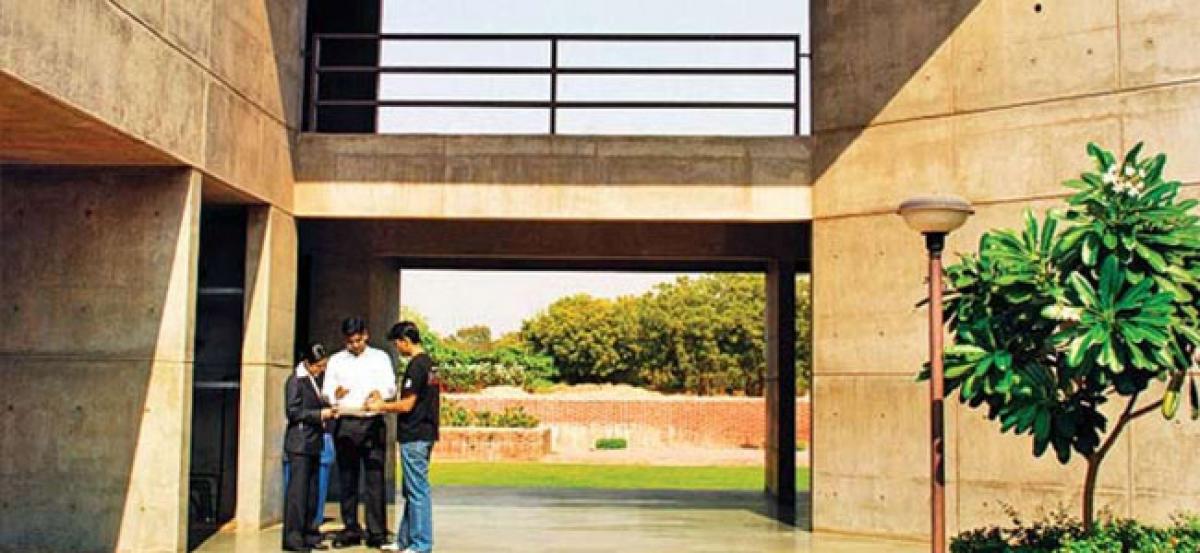 Highlights
The Indian Institute of ManagementAhmedabad IIMA, which has been slapped with a Rs 52crore GST notice, has requested the Union HRD ministry to intervene with its finance ministry counterparts to resolve the issue, saying the move will hit its finances
The Indian Institute of Management-Ahmedabad (IIM-A), which has been slapped with a Rs 52-crore GST notice, has requested the Union HRD ministry to intervene with its finance ministry counterparts to resolve the issue, saying the move will hit its finances.
The tax demand is on the tuition fees the premier institute had charged from some if its PG students between 2009 and 2015, which effectively means the demand is for service tax, as GST was not in place at that time. The Principal Commissioner of the Central GST (Ahmedabad south) has sent a Rs 52 crore service tax demand on four post-graduate programmes offered by the IIM-A, a top IIM-A official said here today. Following this, the institute approached the Union human resource development (HRD) ministry with a request to intervene with the finance ministry, the official added.
The tax department has quantified the levy at Rs 52-crore for the programmes offered between 2009 and 2015, he said. "We have made a request to the Union HRD ministry on the matter and it is being pursued," IIM-A director Errol D'Souza said in a statement. "We've requested the HRD ministry to intervene so that GST being levied on some of our programmes are removed. The HRD ministry is learnt to have approached the finance ministry on our request," the official added.
It can be noted that the finance ministry recently said the flagship postgraduate programme of the IIM-A along with PGP in food and agri-business management, fellowship programme in management, and the one-year PG programme in management for executives are taxable effective FY10. And the tax notice has been made on the basis of this notification. D'Souza has written to the HRD ministry to represent its case with the finance ministry to revoke the order passed by the revenue authorities.
Sources said D'Souza in his letter has informed that the "Rs 52-crore tax levied on the institute will strain its resources." The official also said there is confusion regarding the tax notice as the finance ministry notification said there would be no GST on PGPs and fellowship programmes in management. "The HRD ministry is following up with the finance ministry. We have asked HRD minister to intervene to help remove GST in all so that there should be no bias between the two programmes," he said.