One more batch of Amarnath pilgrims leaves Jammu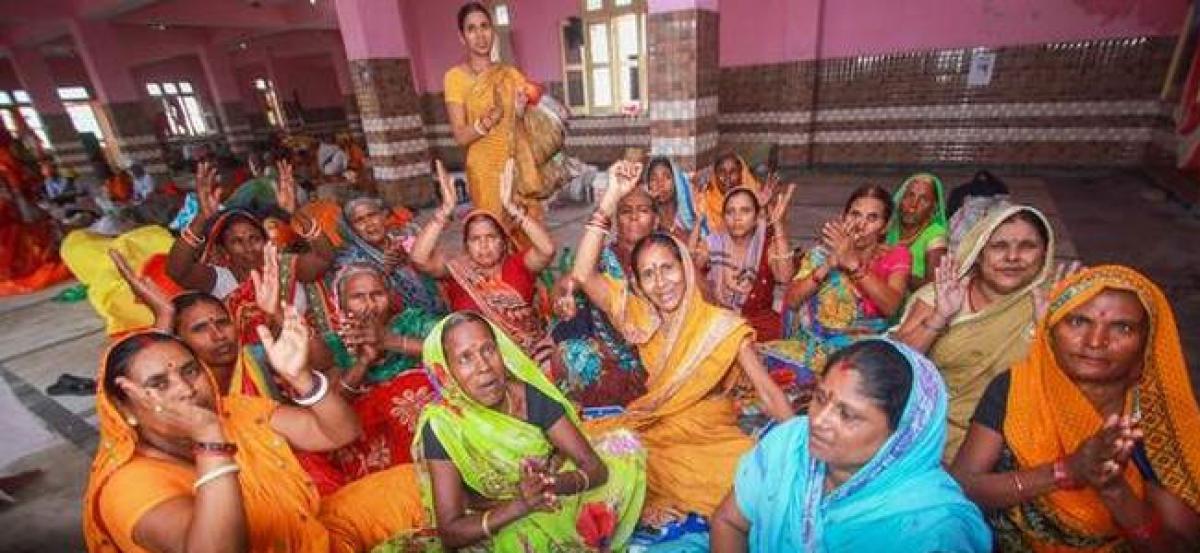 Highlights
The 17th batch of Amarnath pilgrims left the Bhagwati Nagar base camp in Jamm on Tuesday for the holy cave shrine in the south Kashmir Himalayas, police said
The 17th batch of Amarnath pilgrims left the Bhagwati Nagar base camp in Jamm on Tuesday for the holy cave shrine in the south Kashmir Himalayas, police said.
The footfall of pilgrims at the shrine located at an altitude of 3,880 metres was expected to cross the two-lakh mark on July 17, they added.
"A total of 2,201 pilgrims, including 544 women and 149 sadhus, left for Kashmir from the Bhagwati Nagar base camp in a convoy of 74 vehicles, under tight security arrangements, in the wee hours today," a police official said.
He added that this was the 17th batch of pilgrims to leave the Bhagwati Nagar base camp, taking the total number of "yatris" undertaking the pilgrimage under security arrangements to 63,314.
Till last evening, 1,97,442 pilgrims had paid obeisance at the cave shrine, officials said.
Among the pilgrims in the latest batch, 1,344, including 238 women and 149 sadhus, would reach Pahalgam to take the 36-km traditional route to the cave shrine, while 857, including 306 women, would take the shorter (12-km) Baltal route, the police official said.
The 60-day annual "yatra" began on the twin routes of Baltal in Ganderbal and Pahalgam in Anantnag on June 28 and is scheduled to conclude on August 26, coinciding with "Raksha Bandhan".