Chidambaram files anticipatory bail plea in Aircel-Maxis, INX media cases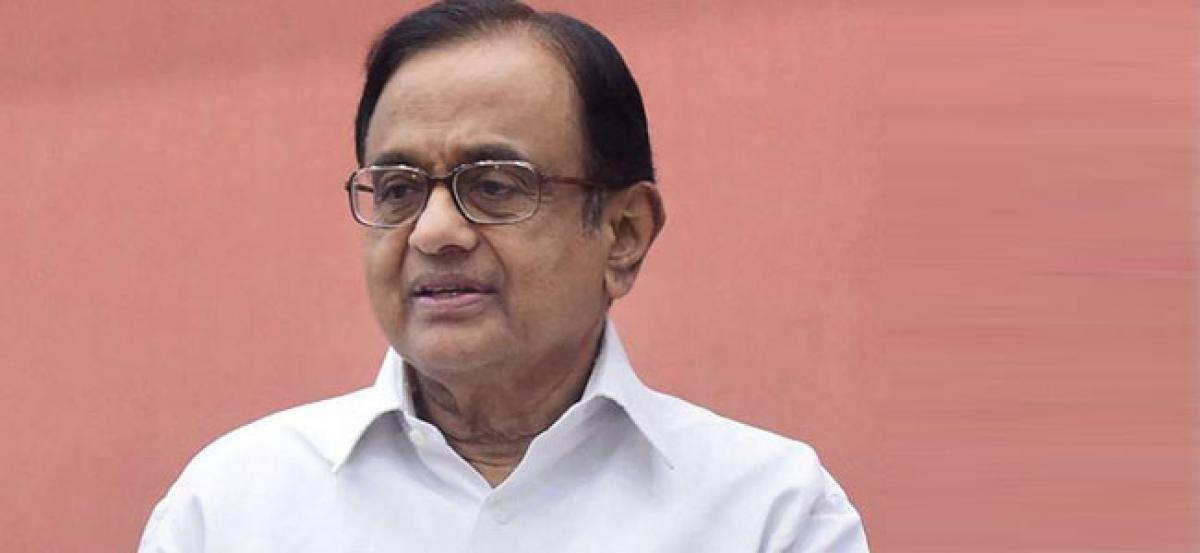 Highlights
Former finance minister P Chidambaram on Monday filed a fresh anticipatory bail plea in Delhis Patiala House Court in AircelMaxis money laundering case
New Delhi : Former finance minister P Chidambaram on Monday filed a fresh anticipatory bail plea in Delhi's Patiala House Court in Aircel-Maxis money laundering case.
The matter will be heard at 2 pm today.
On July 10, the Enforcement Directorate (ED) had filed a detailed reply in the case and opposed Chidambaram's previous anticipatory bail.
In its statement, the ED said that they have come to a bonafide conclusion that under anticipatory bail, it will not be possible to reach the truth.
The Central Bureau of Investigation (CBI) on July 19 filed a fresh charge-sheet in the Aircel-Maxis case in a Delhi Court against 18 accused, including Chidambaram, his son, Karti, and select government officials (serving and retired).
In its new charge-sheet, the CBI said that two sets of money trails were discovered regarding Foreign Investment Promotion Board (FIPB) clearance.
The Aircel-Maxis deal case, which emerged out of 2G spectrum cases, pertains to a FIPB clearance, granted to firm M/S Global Communication Holding Services Ltd for investment in Aircel.
The ED had earlier said that the FIPB approval granted in 2006 by Chidambaram was beyond his mandate as he was only authorised to accord approval on project proposals up to Rs 600 crore.
Meanwhile, Chidambaram has also filed a fresh anticipatory bail plea in INX media case today.
The former finance minister has also been under the scanner of investigating agencies, in connection with the FIPB clearance of Rs 305 crore given to INX Media, a venture promoted by former media baron Peter Mukerjea and his wife Indrani Mukerjea.
The alleged irregularities took place in the year 2007, when Chidambaram was the finance minister during the UPA-1 government.
The CBI had earlier arrested Chidambaram's son, Karti for his alleged role in facilitating FIPB clearance for INX Media.