Cop transferred after picture with god woman goes viral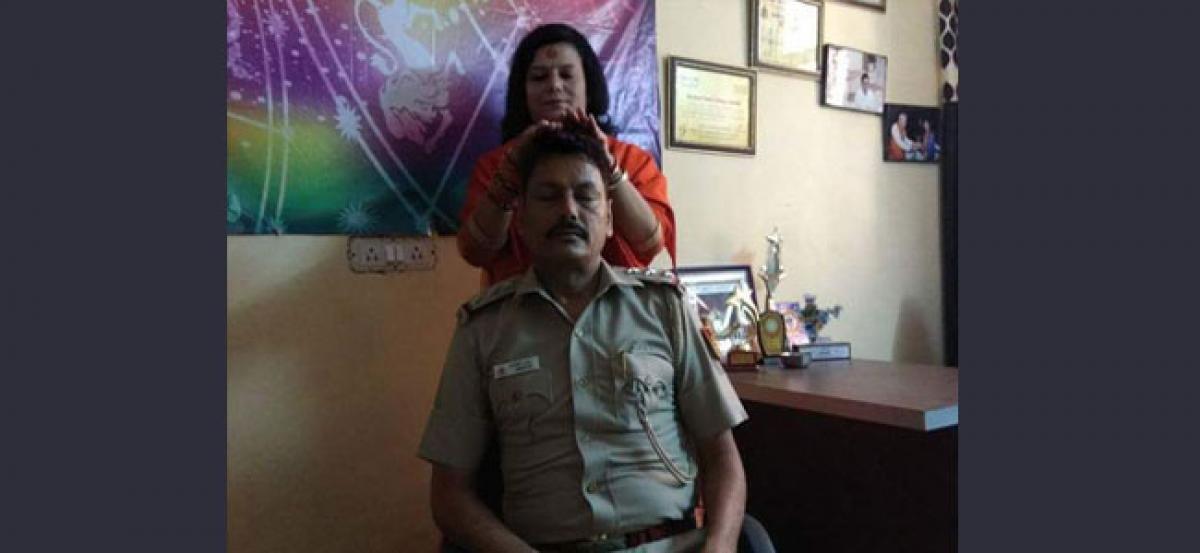 Highlights
The Station House Officer SHO, Janakpuri, was on Monday handed his transfer orders to a lesser post after a picture of him with selfstyled god woman, Namita Acharya, went viral on social
New Delhi : The Station House Officer (SHO), Janakpuri, was on Monday handed his transfer orders to a lesser post after a picture of him with self-styled god woman, Namita Acharya, went viral on social.
In the picture, which seems to have been taken in his office, the police officer is seen seated with his eyes closed and taking blessings from the self-proclaimed 'sadhvi', who is seen standing behind him with her palms over his head.
The officer has been transferred to police lines.
In October last year, a similar incident had surfaced from New Delhi's Vivek Vihar Police Station, when a picture of self-styled god woman Radhe Maa, sitting on the chair of the SHO, went viral on social media.
The SHO, Sanjay Sharma, was seen standing beside her with his hands folded.
She had come to attend a Ramleela event and due to a heavy crowd, SHO Sharma had taken her to the police station.