Religious traditions to be struck down as unconstitutional, if discriminated on caste or sex says SC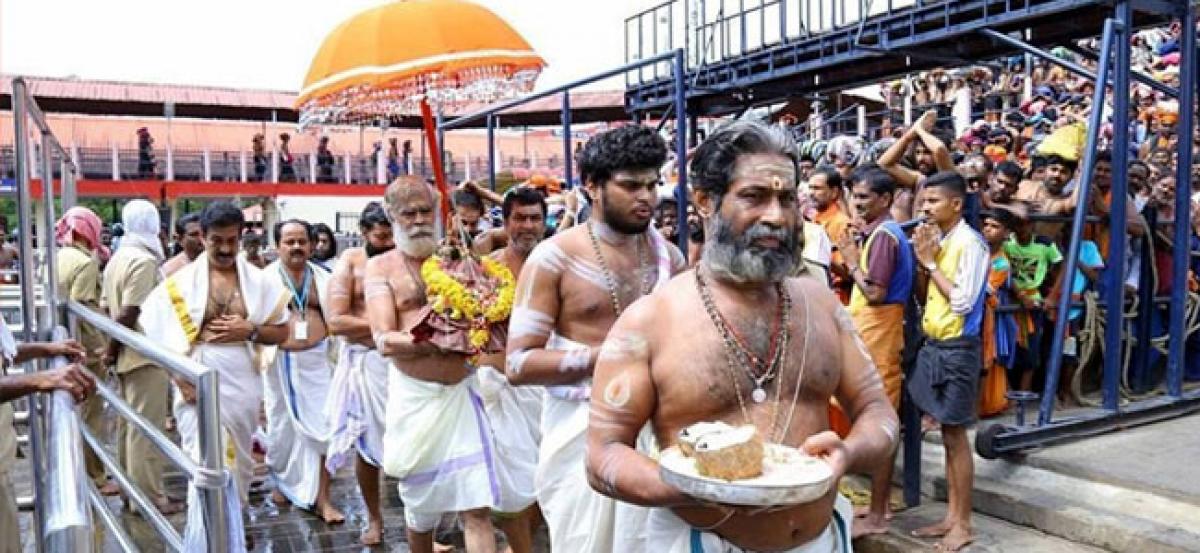 Highlights
On Wednesday, the SC said that the fundamental rights do not offer iron cast protection for essential and integral religious traditions
NEW DELHI: On Wednesday, the SC said that the fundamental rights do not offer iron cast protection for "essential and integral" religious traditions.
"Both Article 15 and Article 25(2) enjoin a duty on constitutional courts and governments to act against a religious practice discriminatory toward women," said a bench of CJI Dipak Misra and Justices RF Nariman, AM Khanwilkar, DY chandrachud and Indu Malhotra, during the hearing of the petitions against Sabarimala Ayappa Temple's custom of barring entry of women in 10-50 age group.
"Lord Ayappa is a naishthik brahmachari. The devotees believe in the God's pristine celibate state, that is the reason why women in the menstruating age group are not allowed entry," said K Parasan, a senior advocate and former attorney general.
Article 25(2) which says, "social welfare and reforms or throwing open of Hindu religious institutions of a public character to all classes and sections of Hindus".
"Even if it is part of Hindu religious custom to exclude any particular category from entering the temple, the state has been empowered to enact a law to throw open temples to all categories of persons," said Justice Chandrachud.
Under the Constitution untouchability and discrimination on ground of sex is prohibited. So the Sabarimala Temple custom to bar entry of women in a certain age group could fall foul of constitutional ethos said Justice Nariman.