Shirdi's Saibaba temple gets Rs 6.66 crore donations on Guru Poornima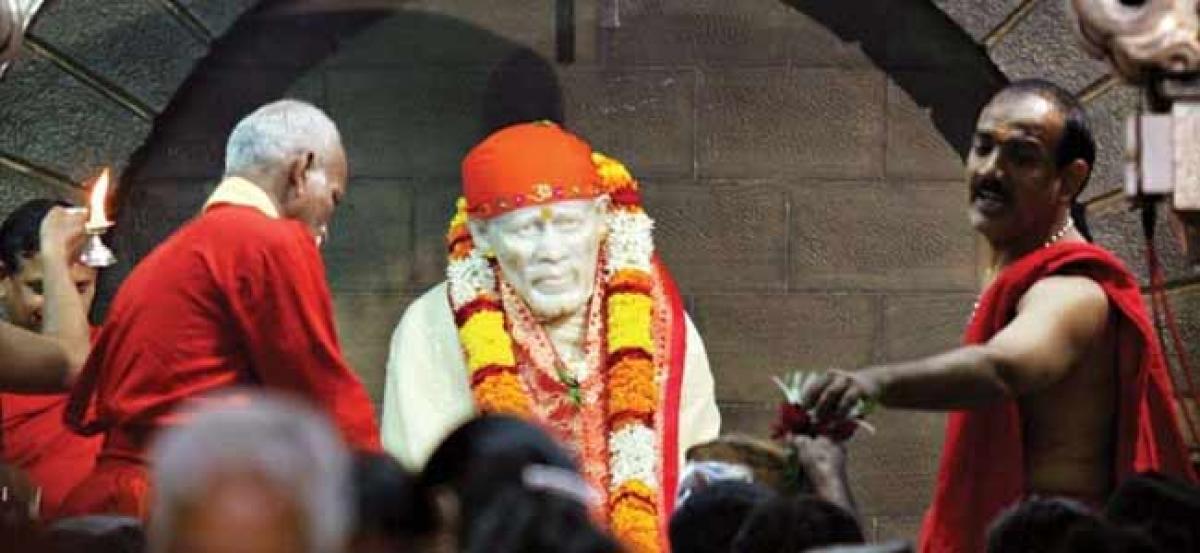 Highlights
The Saibaba temple here received donations worth about Rs 666 crore during the threeday Guru Poornima festival, an official said today
The Saibaba temple here received donations worth about Rs 6.66 crore during the three-day 'Guru Poornima' festival, an official said today.
The devotees, from the country as well abroad, donated Rs 3.83 crore cash in donation boxes kept in the temple premises between July 26 and 28, Shri Saibaba Sansthan Trust's Chief Executive Officer (CEO) Rubal Agrawal told reporters here yesterday.
Besides, the donation counters in the temple, located at Shirdi town in Maharashtra's Ahmednagar district, received 1.57 crore cash, she said.
In addition to this, the temple also received Rs 1 crore through online donations, debit cards, cheques and demand drafts, the CEO said.
Also, devotees from places like USA, London, Malaysia, Canada, New Zealand and Gulf countries donated foreign currencies worth Rs 11.25 lakh.
During the three-day festival, devotees also donated gold and silver items worth Rs 13.53 lakh, Agrawal said.
Apart from these donations, the temple trust earned Rs 2.7 crore through paid passes issued to visitors, distribution of 'laddoos' (ball-shaped sweets) and food offered to visitors during the festival.
The temple has around 425 kg of gold and 4,800 kg of silver items in its treasure, Agrawal said, adding that the trust also has fixed deposits worth Rs 2,180 crore in various nationalised banks.
Over three lakh devotees from different parts of the country and abroad visited the Saibaba temple during the Guru Poornima festival, she added.