Protest against sexual abuse in Bihar leaves it's areas shook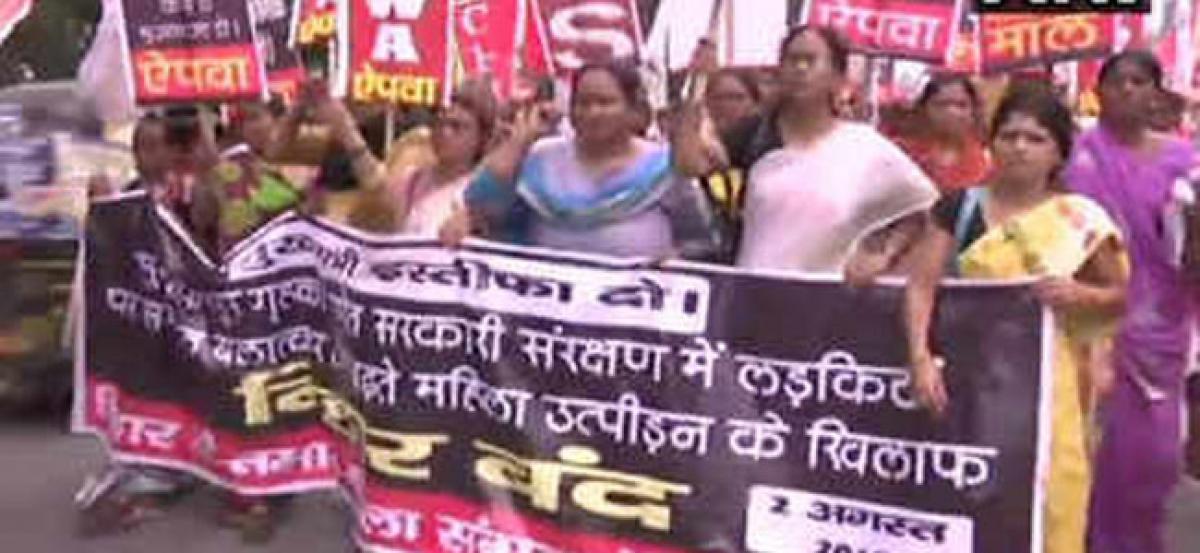 Highlights
In parts of Bihar normal life was hit due to a statewide bandh called by Left parties in protest against the alleged sexual abuse of minor girls at a shelter home in Muzaffarpur city and against incidents of atrocity on Dalits The main opposition RJD and the Congress have given their support to the daylong bandh
PATNA: In parts of Bihar normal life was hit due to a state-wide bandh called by Left parties in protest against the alleged sexual abuse of minor girls at a shelter home in Muzaffarpur city and against incidents of atrocity on Dalits. The main opposition RJD and the Congress have given their support to the day-long bandh.
In Patna, bandh supporters were seen forcing the shopping establishments to put down their shutters at several places. There was a skirmish between bandh supporters, including a number of women, and police near Gandhi Maidan, where the agitators were preaching slogans against the Nitish Kumar government.
Most of the leading schools remained shut in view of the difficulties teachers and students were likely to face while commuting.
In Muzaffarpur, CPI(ML) activists were joined by RJD workers in enforcing the bandh.
They staged demonstration outside the residence of Brajesh Thakur, the arrested patron of the NGO which ran the state-funded shelter home where the inmates were allegedly sexually abused.
In Bhojpur district, CPI(ML) supporters blocked the key Koilwar bridge, vigorously hampering the movement of traffic to and from the neighbouring state of Uttar Pradesh.
In Siwan, a road blockade was staged by Left parties, who were joined by RJD workers.