SC to examine the 'Basic structure of the constitution'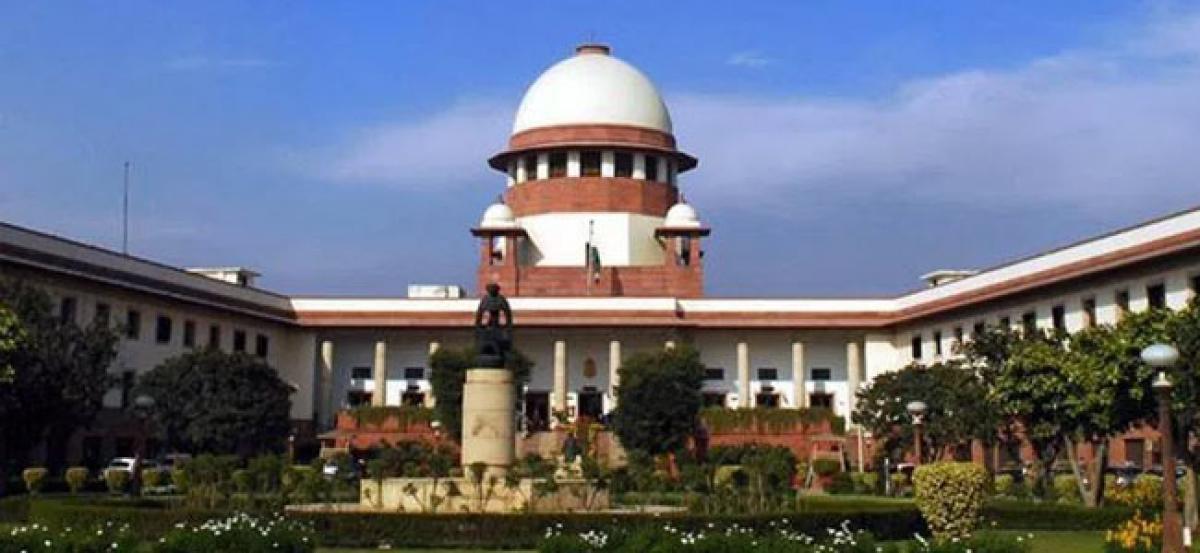 Highlights
On Monday Dipak Misra the Chief Justice of India orally observed as the Supreme Court will consider whether Article 35A, which gives special status to the State and the people of Jammu and Kashmir, is violative of the Basic Structure of the Constitution
On Monday Dipak Misra the Chief Justice of India orally observed as the Supreme Court will consider whether Article 35A, which gives special status to the State and the people of Jammu and Kashmir, is violative of the 'Basic Structure' of the Constitution.
'Basic Structure' is a collective term which was coined by a 13-judge Bench in the historic Kesavananda Bharati case to include a catena of fundamental rights, including right to equality, non-discrimination, liberty, life and dignity, enshrined and preserved in the Constitution.

However, the Bench led by Chief Justice Misra and comprising Justice A.M. Khanwilkar was missing its third member, Justice D.Y. Chandrachud. Justice Chandrachud is on leave.Chief Justice Misra explained that since the issue is being heard by a three-judge Bench and one of them is absent, the case should be adjourned.
"The challenge to Article 35A is being heard by a three-judge Bench. The three-judge Bench will determine whether the case should be referred to a Constitution Bench. Today, as you see, the other judge is absent and so we have to hear the case another day," Chief Justice Misra addressed the petitioner lawyers who objected to an adjournment.
One of them even complained that J&K is virtually shut down before every Supreme Court hearing. To this, Chief Justice Misra said the challenge is to a provision, Article 35A, which has been implemented for over 60 years and the petitions were filed in only 2014. The Chief Justice said the case has progressed to the extent of the question of reference by a three-judge Bench to a Constitution Bench. The Bench posted the case for hearing in the week commencing August 26.