The parliament marks it's respect to M Karunanidhi by adjourning for a day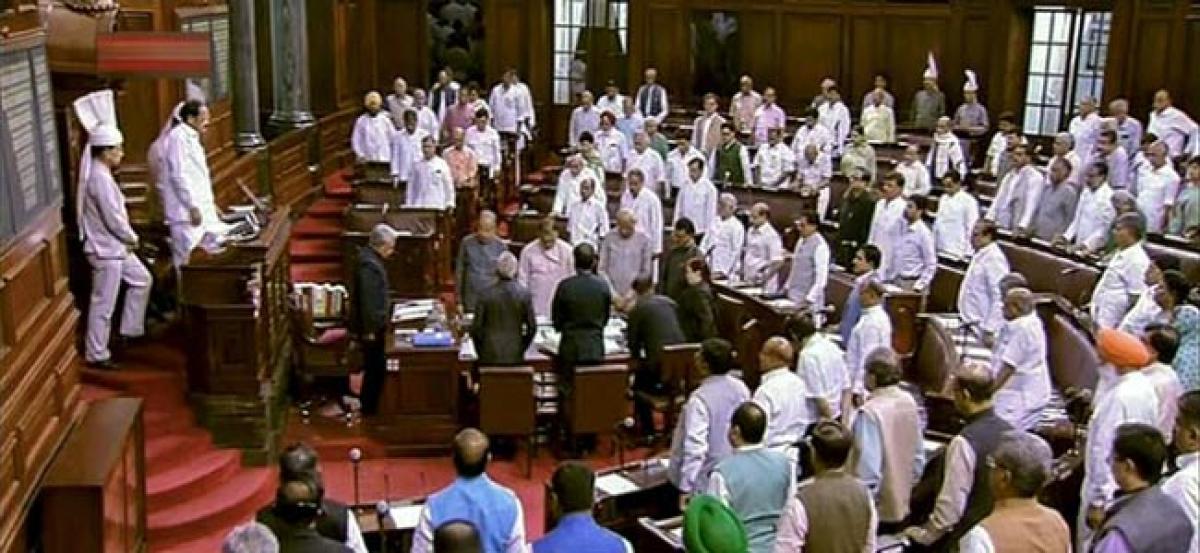 Highlights
On Wednesday both houses of the Parliament were adjourned as a tribute of respect to the former Tamil Nadu Chief Minister and DMK patriarch M Karunanidhi The adjournment is significant because there is no precedent of adjourning the house as the departed leader was not a member of either Rajya Sabha or Lok Sabha
On Wednesday both houses of the Parliament were adjourned as a tribute of respect to the former Tamil Nadu Chief Minister and DMK patriarch M Karunanidhi. The adjournment is significant because there is no precedent of adjourning the house as the departed leader was not a member of either Rajya Sabha or Lok Sabha.
The decision was taken in a meeting among the Chairman Venkaiah Naidu, Speaker sumitra Mahajan, Parliamentary Affairs minister Ananth Kumar and the floor leaders of all the parties.
The leaders Ignoring the laid down convention of the floor insisted that Karunanidhi was one of the tallest leaders of the country and as a sign of respect the functioning of Parliament must be suspended for the day.