Maharashtra ATS seizes country-made weapons in Mumbai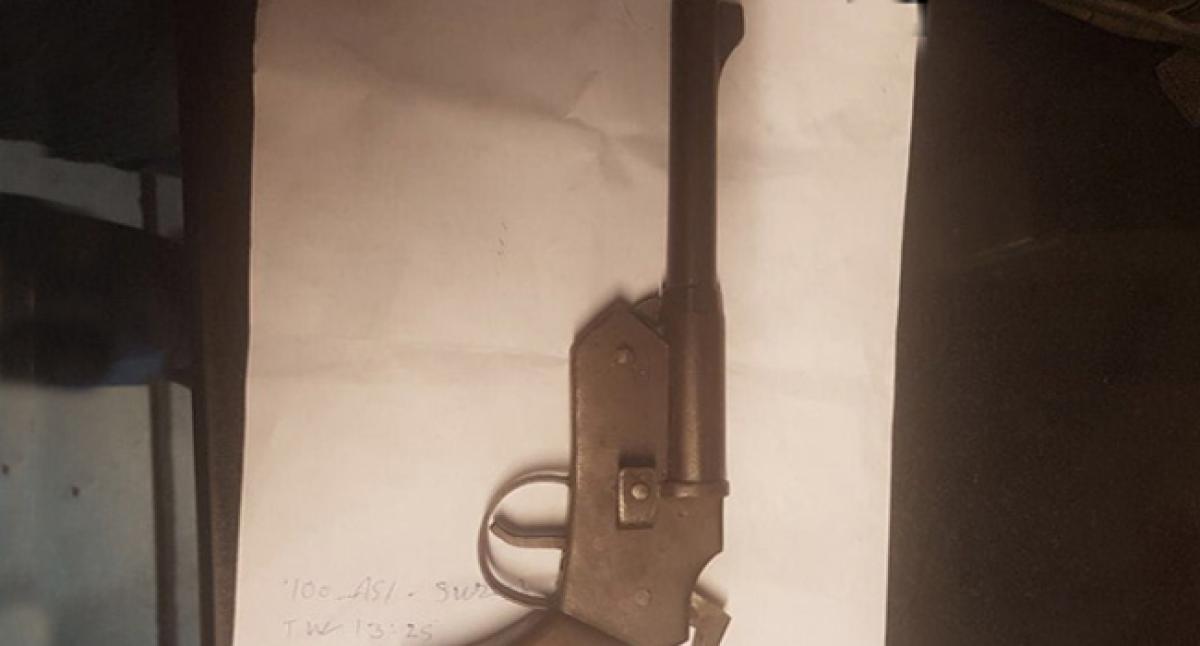 Highlights
Mumbai Maharashtra The Maharashtra Antiterrorism Squad ATS seized close to ten pistols from the safe houses of Vaibhav Raut and his accomplices, who have been accused of plotting terror activities in the state
Mumbai (Maharashtra) : The Maharashtra Anti-terrorism Squad (ATS) seized close to ten pistols from the safe houses of Vaibhav Raut and his accomplices, who have been accused of plotting terror activities in the state.
The recovery was made from Pune and a safe house in Nalasopara area of Mumbai respectively.
The recovered weapon cache from Nalasopara included five Countrymade pistols and three partially made Country made pistols. Eleven cartridges of 9mm and thirty cartridges of 7.56mm were also recovered. Various weapons making accessories were also recovered, such as springs triggers, etc.
Meanwhile, the Pune safehouse primarily stored electronic equipment such as one laptop, six hard discs, five pen drives, nine mobiles and several sim cards. Along with this one car, a motorcycle and several documents were also recovered from the place.