Kerala: Cochin Airport suffers Rs 220 crore-loss, flight op likely to resume from August 26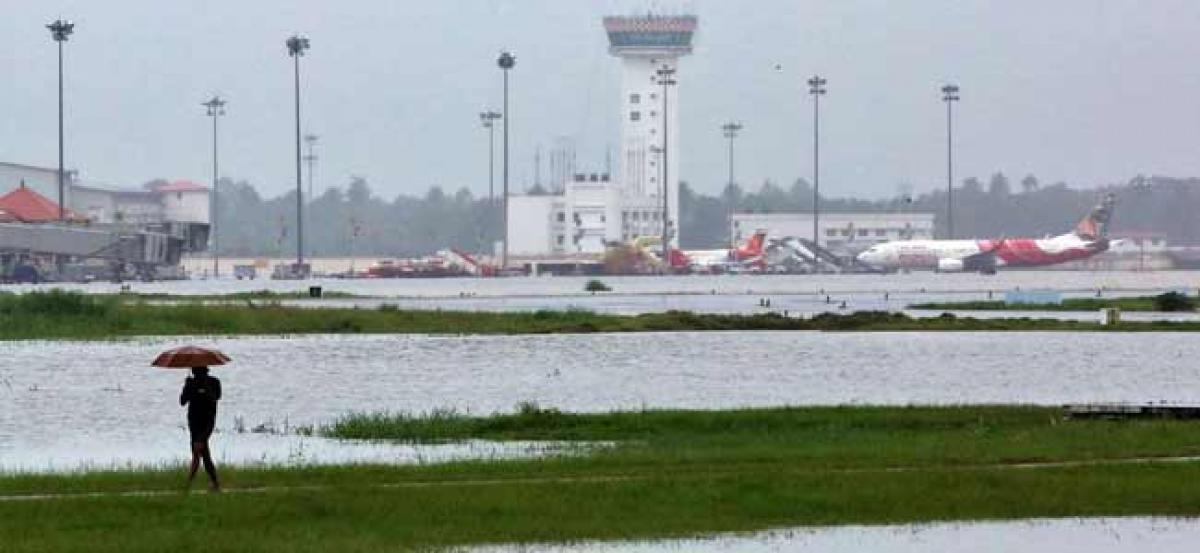 Highlights
Flight operations from the Cochin International Airport Limited CIAL, which has suffered an estimated loss of over Rs 220 crore due to floods, are expected to resume from August 26, airport officials said here today
Flight operations from the Cochin International Airport Limited (CIAL), which has suffered an estimated loss of over Rs 220 crore due to floods, are expected to resume from August 26, airport officials said here today.
The airport, which is among the busiest in the country, had been rendered non-functional since August 14 due to flooding and torrential rains.
"We have been striving hard to settle the issues pertaining to Kochi Airport due to floods. We hope that we can resume operations on August 26 as announced earlier," a CIAL spokesman said.
He said the water on the runway, taxiway and parking bays has completely receded.
The runway needs some milling work which would be completed within two days.
"To ensure utmost safety, all runway lights (almost 800 of them) have to be removed, tested and refitted," he said.
The CIAL management has launched rebuilding of the damaged infrastructure including 2.6 km long airport walls that collapsed after Periyar river overflowed.
"We have lost almost 2,600 metres of the wall. The re-construction work has already been started. Parallel to this, we are erecting ready-to-use structures, as per security norms, to meet with the deadline," the spokesman said.
Airport officials said the runway, taxi bay, duty free shops and other areas of international and domestic terminals were submerged, causing damage to electrical equipments including runway lights.
The solar power system of the world's first solar powered airport has also suffered damage in the floods, they said.
"We have launched efforts on a war-footing effort to rebuild the damaged infrastructure.
"Our initial assessment is that we have suffered an estimated loss of Rs 220 crores in the floods," an official said adding around 200 workers have been engaged to clean up the terminal building.
Meanwhile, the Naval Air Station, INS Garuda, has commenced civil aircraft operations from yesterday.
Alliance Air, a subsidiary of Air India, was able to operate two flights to Bangalore and one flight to Coimbatore.
An Indigo flight also did a trial landing and will be undertaking flying operations from today.
Rains, floods and landslides in Kerala have killed 373 people since May 30, according to the National Disaster Management Authority (NDMA).
About 10.78 lakh people, including 2.12 lakh women and one lakh children under 12, have been sheltered in 3,200 relief camps, officials said.