DMK moves HC for registration of graft case against TN CM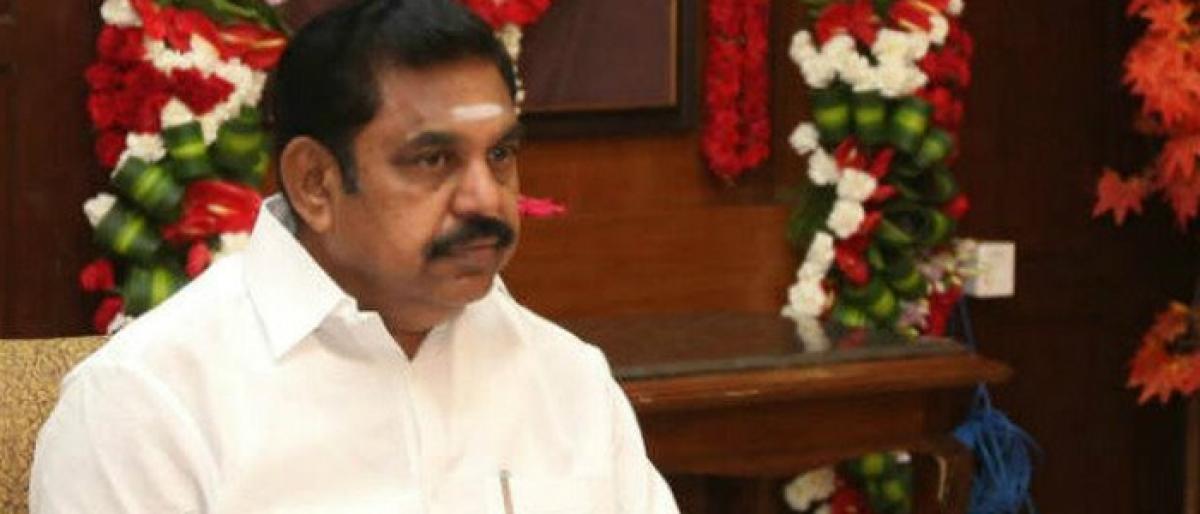 Highlights
The DMK on Thursday filed a petition in the Madras High Court seeking a direction to the Directorate of Vigilance and AntiCorruption DVAC to register a case against Tamil Nadu Chief Minister K Palaniswami based on its complaint alleging abuse of power in allotment of highway projects
Chennai: The DMK on Thursday filed a petition in the Madras High Court seeking a direction to the Directorate of Vigilance and Anti-Corruption (DVAC) to register a case against Tamil Nadu Chief Minister K Palaniswami based on its complaint alleging abuse of power in allotment of highway projects.
The petition filed by DMK's organising secretary RS Bharathi is likely to come up for hearing on Friday.
In his plea filed on behalf of the DMK, Bharathi alleged that the Chief Minister, who also holds the highways and road portfolios, had abused his power to allocate five highway laying and maintenance projects worth over Rs 3,500 crore to firms owned by his relatives and benamis. He claimed that most of the projects were funded by the World Bank.
Palaniswami, being a government servant, had entered into a criminal conspiracy with his relatives and benamis and thereby committed criminal misconduct and obtained undue pecuniary advantage for himself, Bharathi said.
"These offences attract punishment under the IPC and the Prevention of Corruption Act," he noted. Stating that no action was taken by DVAC despite a complaint lodged on June 13 against Palaniswami, the petitioner sought the court to direct the agency to register a case and commence preliminary probe immediately.
According to the petitioner, the estimated cost for the four-lane Oddanchatran-Dharapuram-Avinashipalayam project was Rs 713 crore, but it was later increased to Rs 1,515 crore.
The project was allotted to Erode-based Ramalingam & Co owned by the brother-in-law of Palaniswami's son Mithun, the petitioner alleged.