3 dead, 8 feared trapped after landslides in U'khand village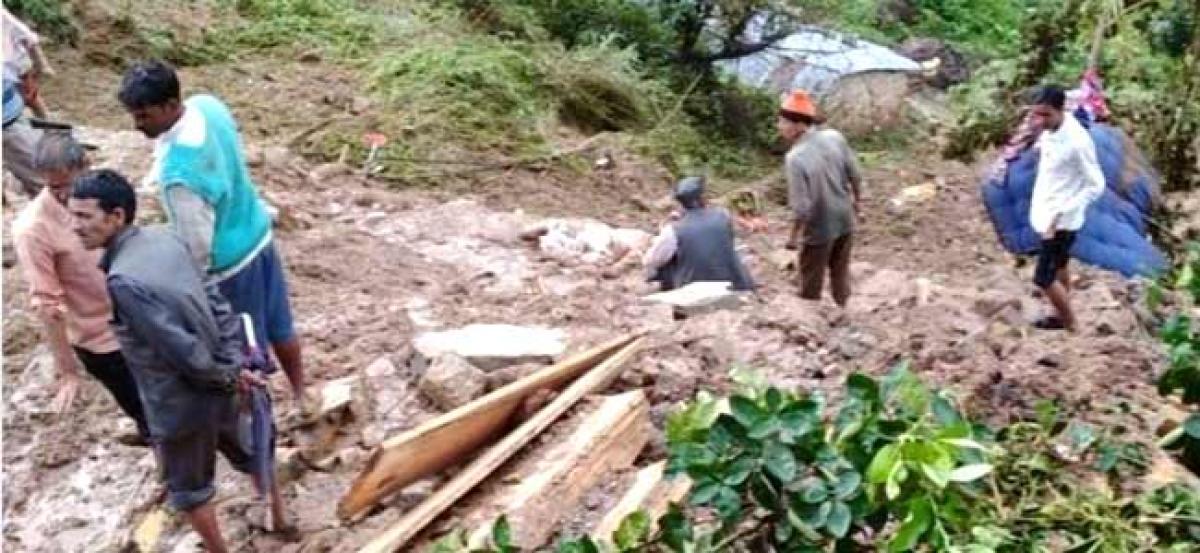 Highlights
At least three people have died and eight others are feared trapped under the debris after their houses collapsed due to landslides in Uttarakhands Kot village on Wednesday
Buda Kedar (Uttarakhand) : At least three people have died and eight others are feared trapped under the debris after their houses collapsed due to landslides in Uttarakhand's Kot village on Wednesday.
The hapless incident took place near Buda Kedar area of the village.
A search and rescue operation helmed by a team of State Disaster Response Force (SDRF) and several district administration officials is underway.
So far, three dead bodies have been recovered.
More details are awaited.