Harsh Blows: Around 70 rain-induced landslides sweep away Malappuram forestland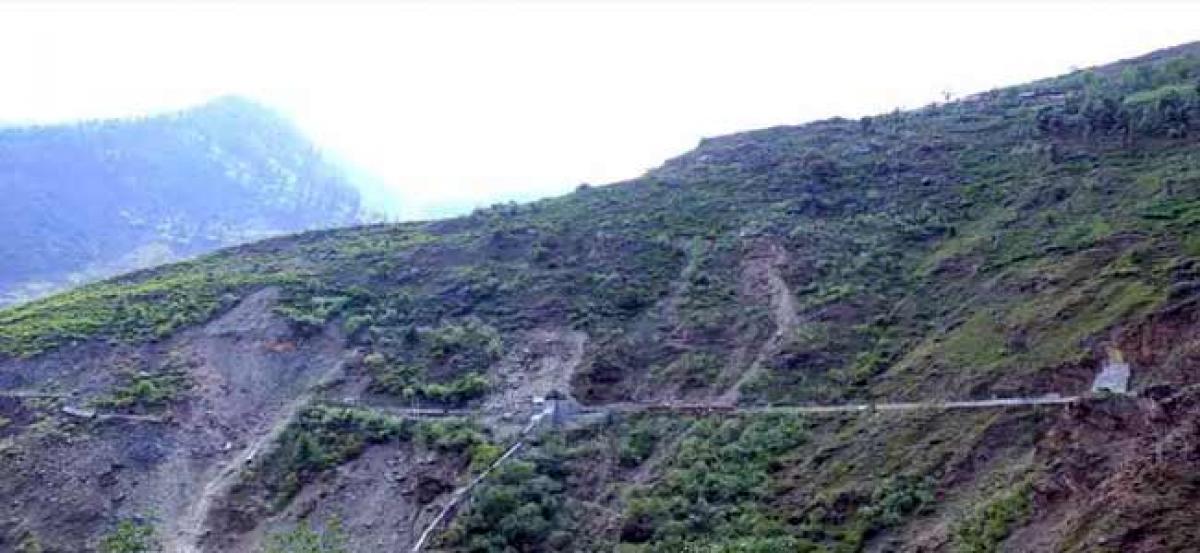 Highlights
Around 70 raininduced landslides, major and minor, have dealt harsh blows to the forest region of Western Ghats in the district It is said that acres of forestland was washed away in the downslope movement of earth and debris and flash floods in various parts of south and north divisions of Nilambur forest, following the torrential rains that inflicted havoc in the entire state
MALAPPURAM: Around 70 rain-induced landslides, major and minor, have dealt harsh blows to the forest region of Western Ghats in the district. It is said that acres of forestland was washed away in the down-slope movement of earth and debris and flash floods in various parts of south and north divisions of Nilambur forest, following the torrential rains that inflicted havoc in the entire state.
Forest and revenue authorities have began assessment of the total loss of forestland at Edavanna and Nilambur taluks of the district. According to the information gathered from the residents, thousands of acres of deep forest areas had to bear the impact of the natural calamity.
As per the statistics of revenue authorities, 33 major landslides occurred at Ernad taluk, which comes under north division of Nilambur forest and 12 major landslides occurred at Nilambur taluk under south division. Apart from these, more than 25 minor landslides occurred in several parts of the forest divisions, proving calamitous to the local ecosystem.
Most of the major landslides prevailed inside deep forest areas of Nilambur and forest authorities are yet to get a clear picture of the situation in these spots. At Kalikavu region alone, seven landslides occurred following the heavy rains. Acres of forest areas were washed away at Koomban hills, located around 20 km from Kalikavu town.
Cherumb hills, Kannath hills, Chenkod and Kottanchokkad region also witnessed major landslides. Landslides were also reported at Chettiyampara hills near Adyanpara and Vellarimala region near Kakkadampoyil. Chekkunnu hills near Areekode also encountered more than four landslides.