Woman dies after roof of house collapses in Delhi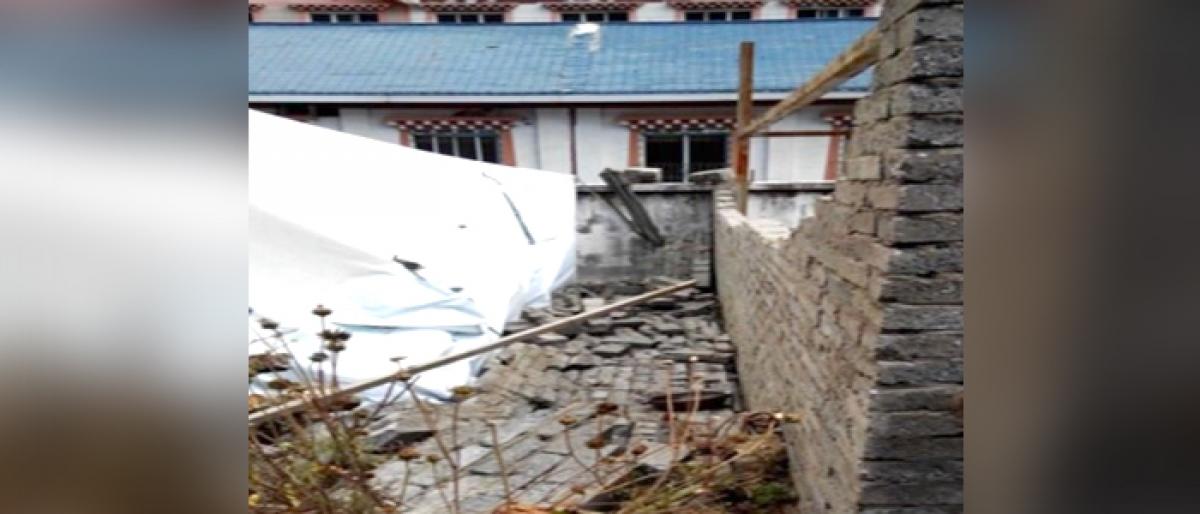 Highlights
A 50 year old woman died after the roof of her house collapsed on Wednesday due to heavy rains leaving her 20 year old son orphaned, who was also injured, police said
New Delhi: A 50-year-old woman died after the roof of her house collapsed on Wednesday due to heavy rains leaving her 20-year-old son orphaned, who was also injured, police said.
The incident took place at Kali basti in Dwarka's Shamshan Ghat and was reported to police at 5.42 am following which they rushed to the spot.
Two fire tenders were at the spot, they said. The deceased was identified as Parvati while her injured son was identified as Manoj and a relative Rahul (15) was also present at the spot, however he did not sustain any injury, said police.
They were rushed to the Deen Dayal Upadhyay Hospital where Parvati, who sustained a head injury, was declared brought dead and Manoj was being treated for his injury at left foot thumb, a senior officer said.
During enquiry, police learnt that Parvati has been living in the shanty for last 40 years. Parvati's husband who used to work at the crematorium died 20 years ago and her other two sons died about four-five years ago.

Since then she has been living with her only son Manoj at the shanty, he said. Since 2003, an NGO namely Association for Social Research and Action has been looking after day to day work of crematorium and a memorandum of understanding had been signed regarding the same between the NGO and Municipal Corporation of Delhi, the officer said.
During investigation, it was learnt that the shanty was constructed by the villagers on the land of crematorium and they were not paying any rent to anyone, he added.
In another incident, a wall of a shop collapsed in west Delhi's Punjabi Bagh, the Delhi Fire Service official said they received a call about the incident at 6:55 am and three fire tenders were rushed to the spot.
However, no injury or casualty was reported, the official added.