Ganga will be completely clean by March 2020: Nitin Gadkari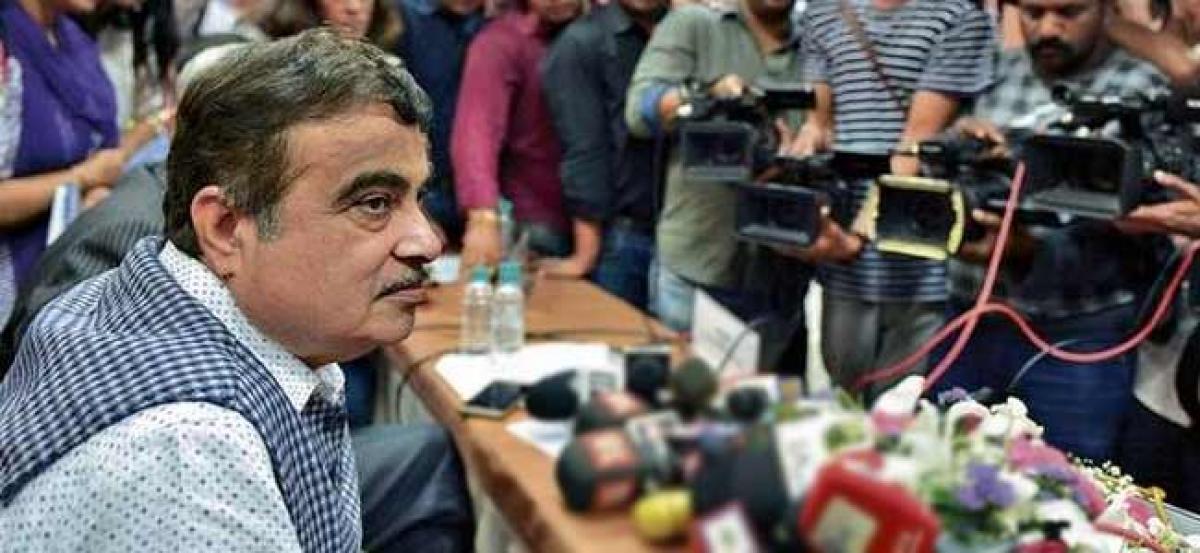 Highlights
Union Minister Nitin Gadkari expressed hope on Thursday that the Ganga will become completely clean by 2020 considering the pace at which its rejuvenation programme was progressing
Union Minister Nitin Gadkari expressed hope on Thursday that the Ganga will become completely clean by 2020 considering the pace at which its rejuvenation programme was progressing.
Most of the 221 projects under the Namami Gange Mission, worth ₹22,238 crore, are at advanced stages of completion, he said at a function organised by the Indian Merchants' Chamber (IMC) at Churchgate.
"Considering the pace at which work is awarded and getting completed, we are hopeful that by March 2020, river Ganga will be completely clean. It is a difficult task, but we will finish it," the Water Resources and Ganga Rejuvenation Minister said.
The government's flagship project has progressed well and nearly 70 to 80% of the work will be completed by March 2019, he said.
Mr. Gadkari said that apart from cleaning the Ganga, the work to clean the tributaries and nullahs that flow into the main river has also been undertaken.
Private players
"I have not given any responsibility to any of the corporations. I cannot depend on the government for taking these projects ahead and so we have roped in private players to monitor them real-time using the best Information Technology methods," Mr. Gadkari said.
Of the 221 projects under the Namami Gange Mission, 194 deal with constructing sewage treatment plants (STPs), rural sanitation and bioremediation in Uttarakhand, Uttar Pradesh, West Bengal, Bihar and Jharkhand, which are responsible for most of the pollution, he said.
Mr. Gadkari said that more than ₹3 lakh crore worth road projects, had been stalled before he took charge of the ministry.
"We had introduced the hybrid annuity model (HAM) in the road sector, giving it a boost. We also introduced the model in sewage treatment and already two projects are under implementation."
Works on two projects — 50 million litres daily (MLD) in Varanasi and 82 MLD in Haridwar — have been started under the HAM. Other projects sanctioned include Naini, Jhusi, Phaphamau, Unnao, Shuklaganj, Mathura, Kanpur, Mirzapur, Gazipur and Farrukhabad in Uttar Pradesh; Digha, Kankarbagh and Bhagalpur in Bihar; Howrah, Bally and Tolly's Nalla (Kolkata), Kamarhati and Baranagar in West Bengal, he said.
"These sewage management projects will take care of the current gap in its treatment and make it sustainable for the future," the Union Minister said.
He further said that work has started on the National Waterway 1 project from Varanasi to Haldia and there are plans for four multi-modal transit systems, 16 river ports, nine ferry services and eight roll-on roll-off (Ro-Ro) services.
River traffic control
"On the lines of air traffic control, we are starting river traffic control system between Haldia and Patna and we hope to take it up to Varanasi in one month," Mr. Gadkari added. As a part of the contribution towards the Clean Ganga Fund, IMC president Raj Nair and former president Nanik Rupani have handed over a cheque of ₹25 lakh to Mr. Gadkari.