Act against candidates who defaced public property: HC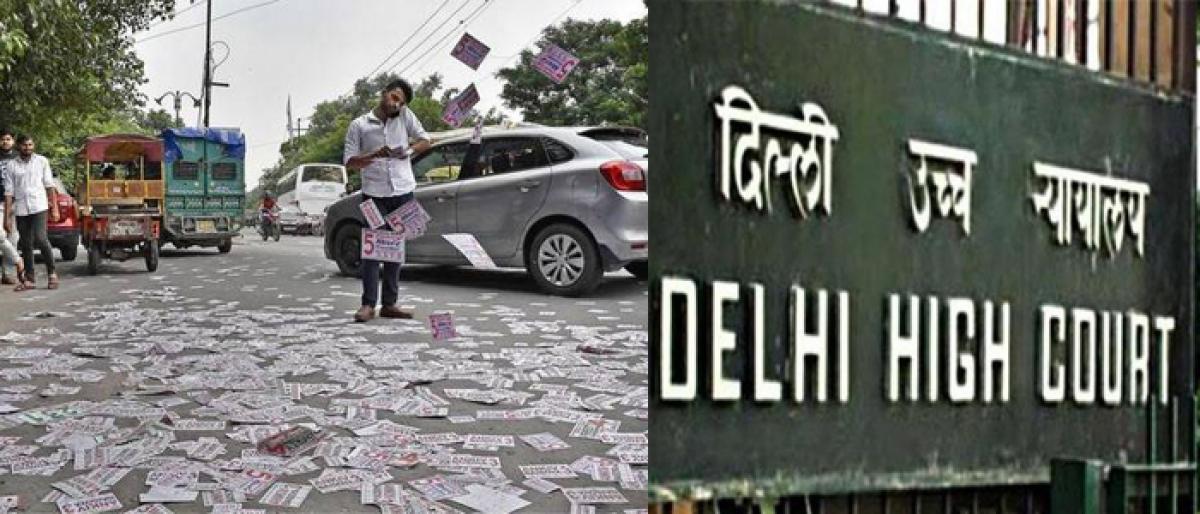 Highlights
The Delhi High Court on Wednesday asked the police, the municipal bodies and Delhi University about the steps they took to prevent defacement of public property during the DUSU election campaign and directed that action be initiated against those candidates who indulged in such activity
New Delhi: The Delhi High Court on Wednesday asked the police, the municipal bodies and Delhi University about the steps they took to prevent defacement of public property during the DUSU election campaign and directed that action be initiated against those candidates who indulged in such activity.
A bench of Chief Justice Rajendra Menon and Justice V K Rao directed the Delhi Police, Delhi University (DU) and the municipal bodies to file reports indicating the extent of defacement, the steps that were taken to prevent it and action taken against each poll candidate who violated the anti-defacement norms.
The direction came after Prashant Manchanda, who last year filed a PIL seeking a complete ban on defacement of public properties by the Delhi University Students Union (DUSU) poll candidates, submitted a report indicating that littering of pamphlets, pasting of posters and spray painting of walls occurred this year as well in violation of court orders.
The elections to DUSU and college unions were held on Wednesday in the varsity and results are expected on Thursday.
The police, DU and the Delhi Metro Rail Corporation (DMRC), meanwhile, claimed that they gave wide publicity to the anti-defacement guidelines, which were formulated together by all stakeholders and approved by the High Court on May 29, and uploaded these on their respective websites.
The court on July 16 had directed the Centre, DU and the police to ensure there was no defacement of public property during the DUSU elections and give wide publicity to the penal consequences of such actions.