PM Modi meets Asha workers from across the country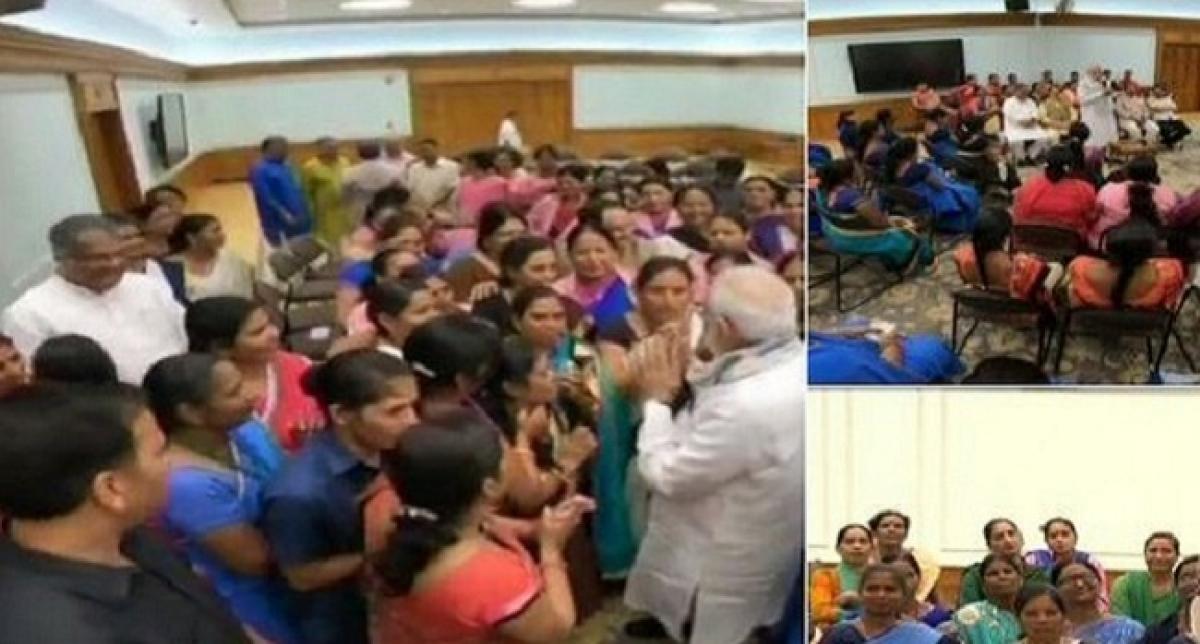 Highlights
New Delhi Prime Minister Narendra Modi on Thursday met and interacted with a group of about 90 ASHA representatives from across the country
New Delhi : Prime Minister Narendra Modi on Thursday met and interacted with a group of about 90 ASHA representatives from across the country.
The ASHA activists expressed their happiness, and thanked the Prime Minister for the recent announcement of an increase in incentives, and insurance cover. They also shared accounts of how they had been instrumental in saving the lives of poor mothers and children through timely intervention.
Prime Minister Modi also appreciated the skill and dedication of ASHA workers, and recalled that even Bill and Melinda Gates had praised the efforts of ASHAs towards eradication of diseases such as 'Kala Azar.'
Recalling his recent interaction with the Asha and Anganwadi workers across the country, via video conference, the prime minister said that the experience and personal accounts shared by the workers will surely prove inspirational for many.
He even encouraged the ASHAs workers to "devote their energies to work in coordination with other government agencies to improve the quality of life in their villages."
Union Minister for Health and Family Welfare J.P. Nadda was also present on the occasion.
Accredited social health activists (ASHAs) are health workers instituted by the Central Government's Ministry of Health and Family Welfare (MoHFW) as a part of the National Rural Health Mission (NRHM) that began in 2005.