Himachal rains: 19 people rescued in Kullu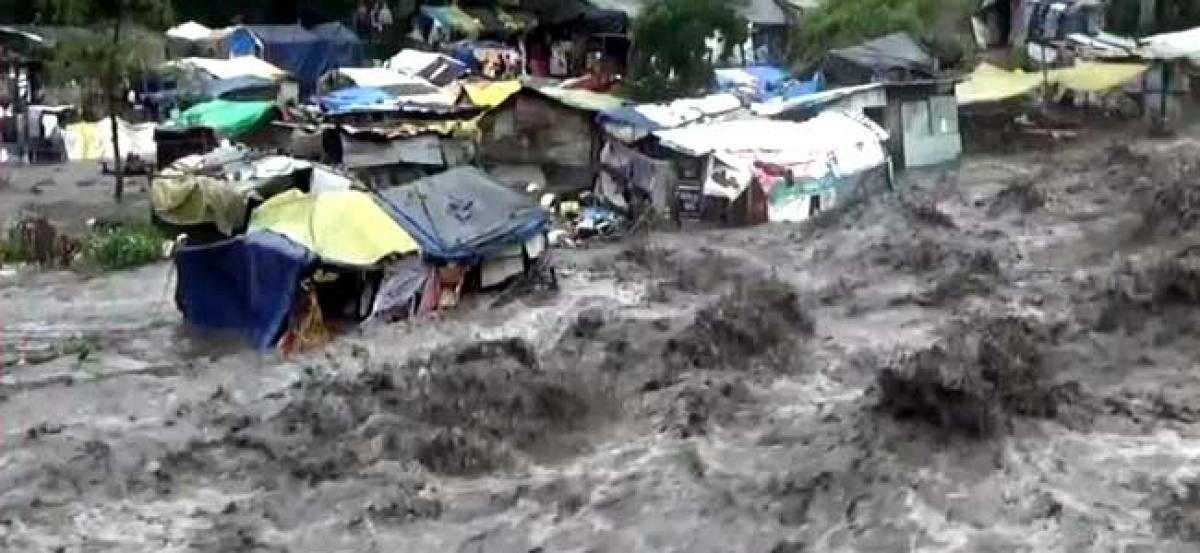 Highlights
An Indian Air Force chopper on Monday rescued 19 people stranded on an islet on the swelling Beas river at Dobi in Kullu district The rescued people were then flown to the local airfield of Bhuntar
Shimla (Himachal Pradesh): An Indian Air Force chopper on Monday rescued 19 people stranded on an islet on the swelling Beas river at Dobi in Kullu district. The rescued people were then flown to the local airfield of Bhuntar.
Beas river had swelled and as a result of which small islets were formed in the river wherein people were stranded.
At the request of state government of Himachal Pradesh, one MLH class of helicopter, piloted by Squadron Leader Vipul Gupta with Squadron Leader Dhiman as the co-pilot, was launched from the Mighty Armour unit of Western Air Command, based at Sarsawa for the rescue operation.
Earlier today, two more people were also rescued on another small strip of land in the river. The helicopter, which was available at Bhuntar was launched and these two people were winched up since there was no place for the helicopter to land.
The helicopter and its crew have been instructed to wait at Bhuntar airstrip if any more rescue operation is needed to be carried out.
"Today restricted space, high winds speed, High tension cables, and tall trees precluded the chance of landing hence we had to winch the two people. All rescued were reported to be safe and fine. We are on standby for any further requirements," Ministry of Defence quoted Squadron Leader Vipul Gupta as saying.
The incessant rains have been lashing various districts, particularly in Kullu, Chamba, Kinnaurand Lahaul, and Spiti in Himachal Pradesh bringing normal life to stand still. Heavy rains and snowfall have also brought down the temperature in the hilly state.
Earlier, Chief Minister Jai Ram Thakur chaired a meeting to take stock of the situation and directed the officers to take all precautionary measures to minimise loss to life and property.
The weather department has predicted heavy rainfall at isolated places of the state during the next two days.