Bangalore Development Authority obstructing RTI queries on stray sites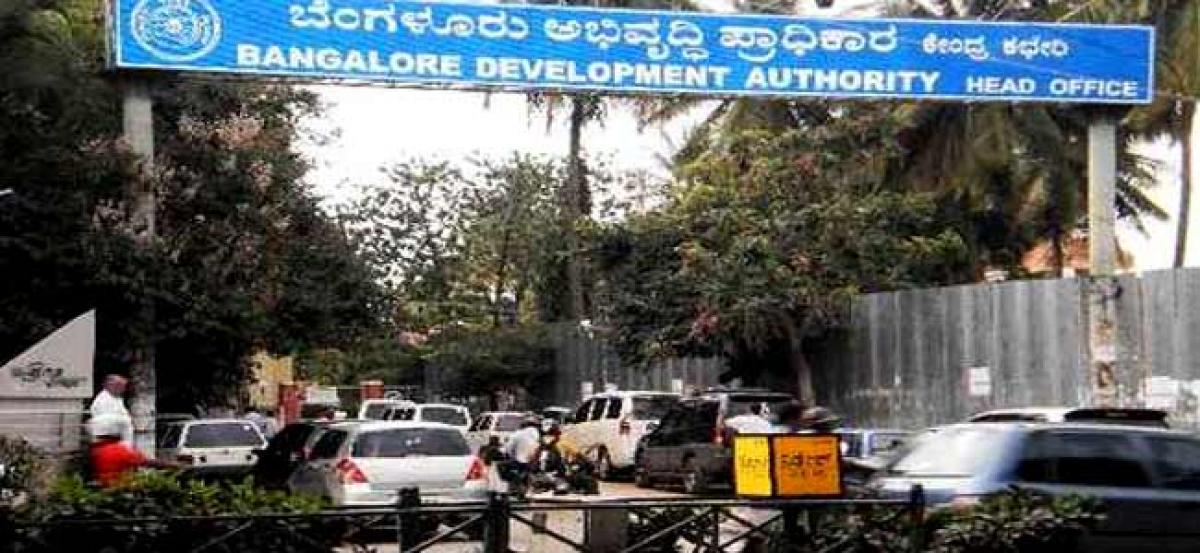 Highlights
Through the Right to Information RTI ACT it is easy to get information on public interest However, even a former minister has not been able to get the Bangalore Development Authoritys reply to his query about stray sites after five years
BENGALURU: Through the Right to Information (RTI) ACT it is easy to get information on public interest. However, even a former minister has not been able to get the Bangalore Development Authority's reply to his query about stray sites after five years.
A two-time MLA from Kalaburagi and former Labour Minister, SK Kanta, in December 2013, posed two questions under the RTI Act to the Bangalore Development Authority (BDA) and till date, he hasn't got reverted about the stray sites. Stray sites are those obtained by the BDA when the allottees fail to pay money to them in the demanded time or those surrendered by the allottees.
SK Kanta had information on the number of stray sites allotted between 1998 and 2012 and allottees (with site number, name and address of the beneficiaries), according to documents. Kanta presumed a scam in allotment of stray sites and hoping to reveal it, filed the RTI queries. After waiting for a month, he realised that he would not get it, So he approached the BDA secretary, who also did not revert to the query. He then took up the case with the Karnataka State Information Commission. There have been a couple of hearings in the last five years, but no BDA spokesperson has attended them. The last hearing was on September 16 and again, none from BDA was present.
According to the standard, 30% should be given to social workers, 30% of stray sites should be auctioned and 40% allotted to achievers from the state in other fields.
Kanta declared that the BDA is suspected to have converted rows of sites into stray sites and the same have been secured by vested interests through uncertain means.
"If things were on the right track, I don't think they would take five years to answer my two questions. Their inaction creates a lot of suspicion," he added.
L Krishnamurthy, state Chief Information Commissioner, said he came to know about the matter recently and will look into it. BDA commissioner Rakesh Singh said he was not aware of this specific issue, but promised to get back on the same.