Punjab, Haryana paddy growers 'soft targets', say experts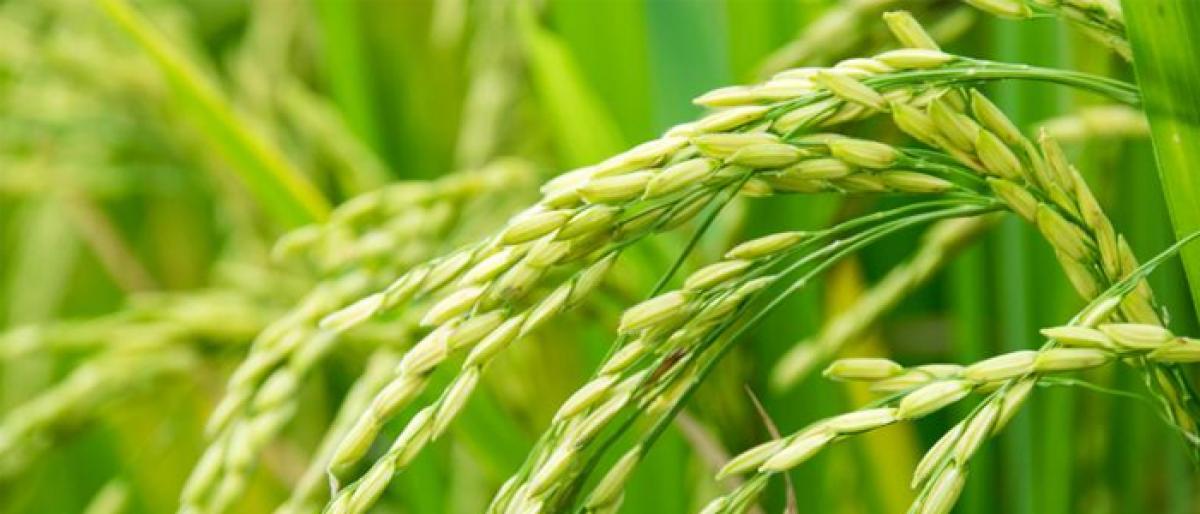 Highlights
Paddy growers of Punjab and Haryana have become soft targets as they are often blamed for causing air pollution in the NCR region due to stubble burning, farm experts said on Wednesday, as they pitched for incentivising growers for the management of crop residue
Chandigarh: Paddy growers of Punjab and Haryana have become "soft targets" as they are often blamed for causing air pollution in the NCR region due to stubble burning, farm experts said on Wednesday, as they pitched for incentivising growers for the management of crop residue.
The experts said penalising farmers without addressing their issues should not be encouraged.
Steps like crop diversification and investments in producing bio-energy with paddy straw can help tide over the issue, they suggested.
A dialogue between farmers, policymakers and farm experts on farm-related issues, including stubble burning, was held here.
"Farmers have become easy targets as they are blamed for causing air pollution in NCR region including Delhi," agriculture policy expert Devinder Sharma said.
He said holding only farmers responsible for pollution was "biased thinking".
"In Delhi, urban class will always blame the rural people. People in Delhi do not want to reduce pollution as they want to use cars and do not want to change their lifestyle," Sharma said, adding use of thermal plants was also one of the major reasons of pollution in the national capital.
Echoing the expert's views, Punjab Chief Principal Secretary Suresh Kumar said there were diverse reasons behind Delhi's air pollution.
"Delhi's traffic is a major reason of air pollution. Paddy harvesting is just for three weeks.
Therefore, it will be difficult to accept that pollution is only caused by paddy growers of Punjab," he said.
Punjab and Haryana are often blamed for rising air pollution and smog, caused by crop residue burning by growers.
Punjab alone generates 20 to 22 million tonnes of paddy stubble annually.
Sharma opined that farm mechanisation was not a solution to the problem of stubble burning.
"The solution is not mechanisation. The use of machines (like happy seeder technique) could address just a minuscule scale of the (stubble burning) problem," he said.
"If we can give Rs 40,000 crore for paddy procurement, why can't the Centre give Rs 200 per quintal as bonus to growers for managing crop residue?" Sharma said, adding Mahatma Gandhi National Rural Employment Guarantee Act (MNREGA) funds can also be used in dealing with the stubble burning problem.
The experts also blamed the government policies of pushing paddy cultivation in Punjab which was initially a maize growing state.
"In a short period, farmers want to sow wheat after harvesting paddy so that the crop yield does not dip.
If yield drops, subsequently his income will also drop, and he does not want to let this happen.
If we cannot improve his livelihood, then we must sustain his standard of living," the Punjab chief principal secretary said.