MG Road in bangalore might get skywalk in four months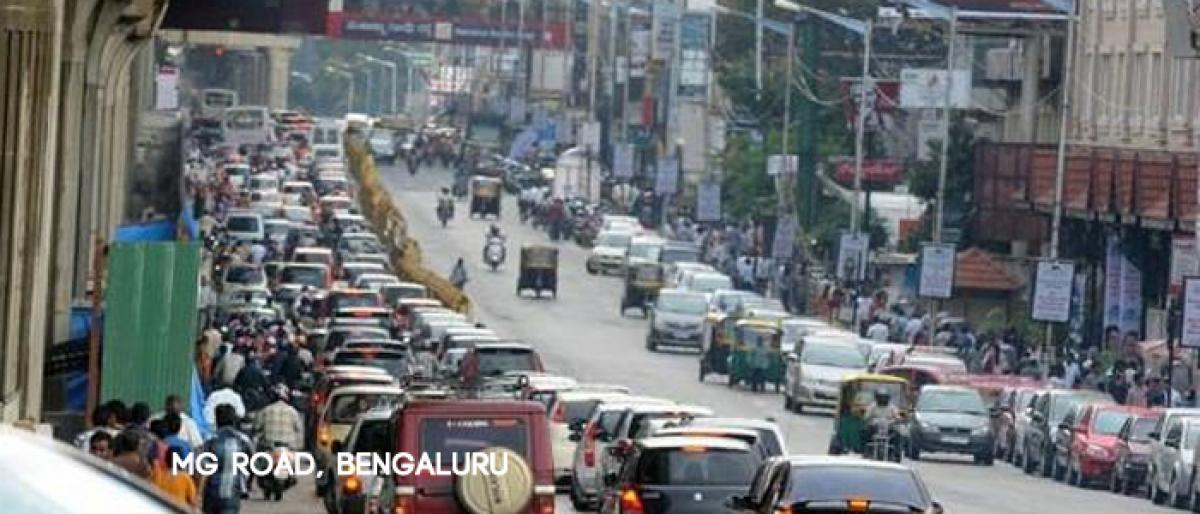 Highlights
The Bruhat Bengaluru Mahanagara Palike BBMP is planning to start work on another foot overbridge FOB across the landmark after it was forced to scrap in an integrated skywalk project at Mahatma Gandhi Circle on MG Road following public outrage
Bengaluru: The Bruhat Bengaluru Mahanagara Palike (BBMP) is planning to start work on another foot overbridge (FOB) across the landmark after it was forced to scrap in an integrated skywalk project at Mahatma Gandhi Circle on MG Road following public outrage.
It will come up near Navrathan Jewellers and convey smooth passage to Rangoli Metro Art Center (RMAC)
The Palike was to conduct a ground-breaking puja on Thursday afternoon, and had laid mats and called a priest.
However, Shantinagar MLA NA Harris, on reaching the spot, asked for some consent letters which officials were unable to produce.
Soon, the mats were flagged up and the officials disappeared. "The MLA sought permission letters, which were in the office.
The puja is likely to be conducted on Friday or Saturday," said an official from the BBMP road infrastructure wing.
While the project is being touted as a pedestrian-friendly measure, citizen activists say it's anything but that.
"For how long will they brutalise MG Road? The BBMP does not seem to have any aesthetic sense whatsoever.
As has been made clear in the past, pedestrians rarely use skywalks. Instead, the authorities should install walk signals, which will benefit pedestrians as well as ease traffic.
It is strange that skywalks are taking so long to come up in places like Bellandur where they are required.
No FOB is needed on MG Road as pedestrians can cross the road by entering the Metro station and exiting it on the other side," reasoned Srinivas Alavilli of Citizens for Bengaluru.
He also added that what used to be Parade Road has been transformed into a 'parade of concrete'.
In the past, communes have alleged that the BBMP's dependence on private companies for construction of skywalks may be the reason why they come up so quickly and needlessly in some areas, while taking years at other regions.