Parrikar's meeting just a political drama to project the existence of government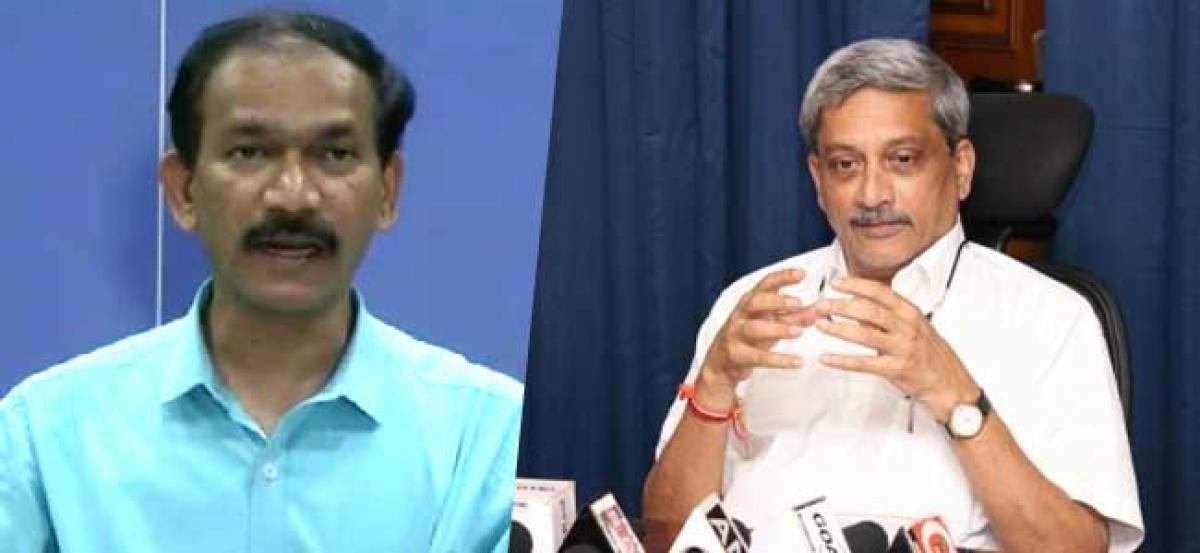 Highlights
On Friday the state Congress unit at the Chief Minister Manohar Parrikars meeting with cabinet ministers and the BJP core committee at AIIMS, Delhi, said that nothing short of a political drama created by Parrikar and his cronies to project a picture that the government exists
PANAJI: On Friday the state Congress unit at the Chief Minister Manohar Parrikar's meeting with cabinet ministers and the BJP core committee at AIIMS, Delhi, said that "nothing short of a political drama created by Parrikar and his cronies to project a picture that the government exists".
The political developments that has led to the opposition by urging the governor Mridula Sinha to listen to the voice of the people of Goa, even as it reiterated its demand for a special assembly session to allow the Congress to prove it had the numbers to form the state government.
"The Parrikar-led government is facing criticism from all quarters, including from their own partymen, for failing to deliver. Parrikar's continued stay in Delhi has crippled the state administration and alternative arrangements have not been made," GPCC president Girish Chodankar, said.
However, Chodankar himself was in Delhi to meet the AICC president Rahul Gandhi, where he provided inputs on the current political situation in Goa. "By meeting cabinet ministers at AIIMS, Delhi, the chief minister has proved that the government has failed," Chodankar said.