Rafale Deal : AAP MP Sanjay Singh receives court notice in defamation case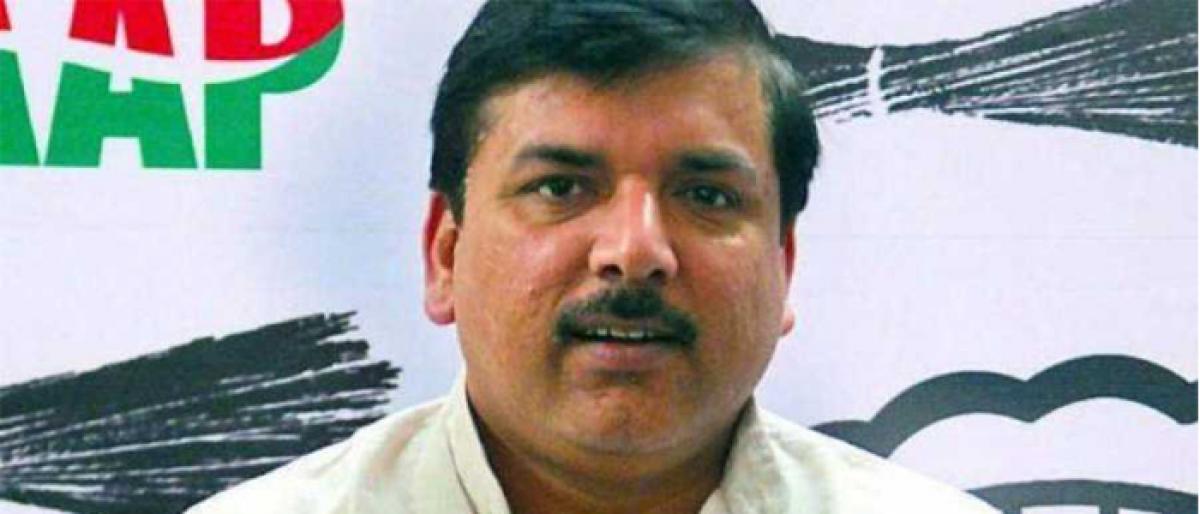 Highlights
Senior AAP leader Sanjay Singh has received notice from a court in Ahmedabad regarding a civil suit filed by Reliance Infrastructure Limited over his allegations in connection with the Rafale deal
New Delhi: Senior AAP leader Sanjay Singh has received notice from a court in Ahmedabad regarding a civil suit filed by Reliance Infrastructure Limited over his allegations in connection with the Rafale deal.
Singh asserted he will continue to raise his voice against the Rafale deal "scam" and file his submission before the court.
"I have no respect for those toying with security of the country in the name of Bharat Mata. I will continue to raise my voice against this scam," Singh said.
He said that a defamation notice from Anil Ambani and his companies including Reliance Defence Limited seeking damages of Rs 5,000 crore, was received by him in February, for his views on Rafale deal "scam".
"I had replied to the notice and now they have chosen to go to the court. I will file my reply in the court on October 20 as directed by it," he said.
The Rajya Sabha MP has been at the forefront of attacking the Modi government in connection with Rafale deal, levelling charges of corruption.
On several occasions he termed the French Rafale fighter jet deal as a "big scam" in which public sector enterprised Hindustan Aeronautics Limited (HAL) was replaced by Reliance Defence.
He also alleged that the deal for 36 Rafale fighter jets involved a "scam" of Rs 36,000 crore.
The notice issued to Singh by City civil court, Ahmedabad, has directed him to provide his written submission in a civil suit filed by "Reliance Infrastructure Limited and others", on October 20.