Rahul Gandhi refuses comment on CVC probe against CBI Director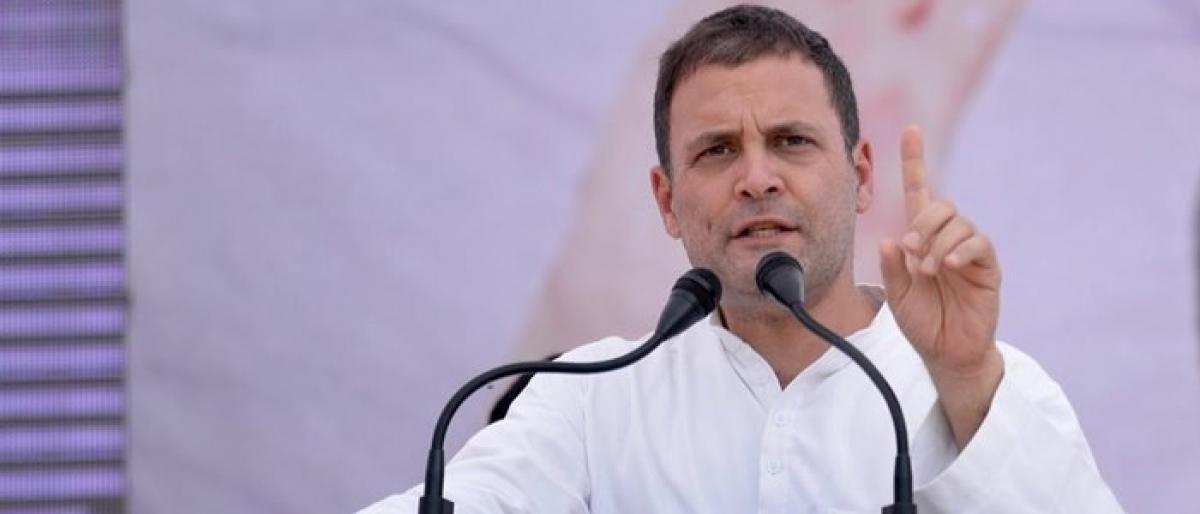 Highlights
Congress President Rahul Gandhi on Friday refused to comment on the Supreme Court order on an inquiry into the allegations against CBI Director Alok Verma by the CVC, saying it was a process being carried out
New Delhi:Congress President Rahul Gandhi on Friday refused to comment on the Supreme Court order on an inquiry into the allegations against CBI Director Alok Verma by the CVC, saying it was a "process being carried out".

"It's a Supreme Court judgement, a process that is being carried out. I don't want to comment on it," Gandhi told reporters outside the Lodhi Road police station where he was briefly detained for leading a protest outside the CBI headquarters.

"But I will say that the Prime Minister acted against the Director of the CBI as a result of panic, as a result of fear, because he has helped Mr Anil Ambani with Rs 30,000 crore," he said.

The Supreme Court earlier in the day appointed one of its former judges, Justice A.K. Patnaik, to supervise the inquiry into the allegations against Verma while giving two weeks time to the CVC to complete the probe.