Ayodhya, the Major political property dispute in India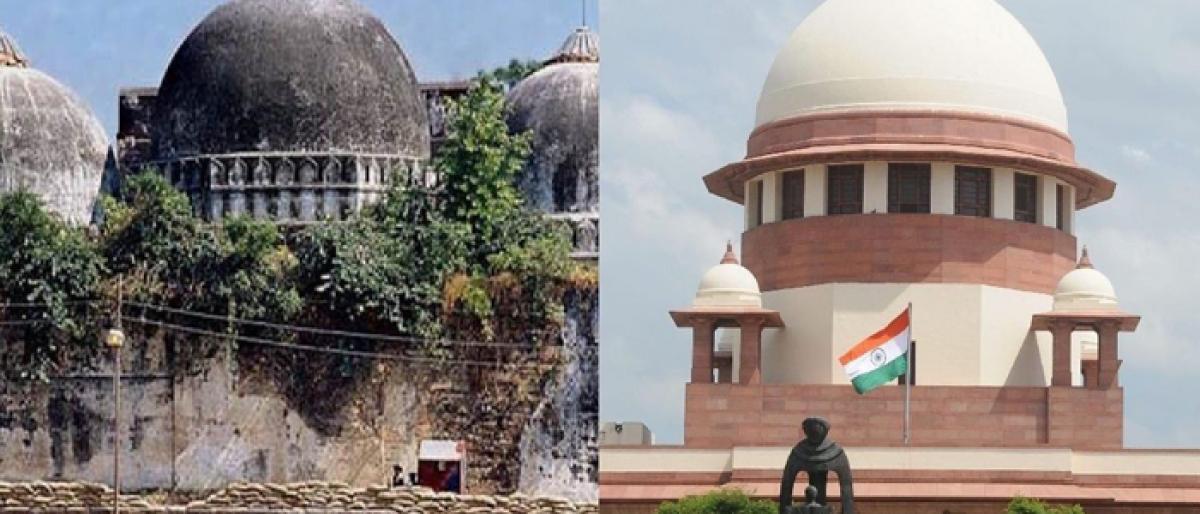 Highlights
The dispute is about the ownership of the 277 acres of land at Ram Janmabhoomi Babri Masjid site at Ayodhya The SC was supposed to come to a decision on the scheduled course of action for start of hearing over a batch of pleas challenging the Allahabad High Courts 2010 verdict by which the disputed land on the Ram JanmabhoomiBabri Masjid area in Ayodhya was divided into three parts In 2010, A
NEW DELHI:The dispute is about the ownership of the 2.77 acres of land at Ram Janmabhoomi-Babri Masjid site at Ayodhya. The SC was supposed to come to a decision on the scheduled course of action for start of hearing over a batch of pleas challenging the Allahabad High Court's 2010 verdict by which the disputed land on the Ram Janmabhoomi-Babri Masjid area in Ayodhya was divided into three parts. In 2010, Allahabad high court had ordered a three-way division of the disputed site between the deity, Ram Lalla, the Nirmohi Akhara and the Sunni Waqf Board.

However, at least eight Hindu parties and six Muslim parties have appealed against the judgment. The decision will be heard in Supreme Court starting today.On September 27, a bench of then CJI Dipak Misra and Justices Ashok Bhushan and S Abdul Nazeer had taken out roadblocks for early hearing of the 7-year-old appeals challenging the Allahabad HC verdict.

Just a property dispute
In 1993, The Centre had approve a law to acquire 67.7 acres in and around the disputed site where the Babri Masjid stood till December 6, 1992 to prevent further tensions. This was challenged in the SC, which in 1994 upheld the Centre's decision. However, it also made a controversial observation: 'mosque is not essential in Islam for offering Namaz'.Muslim parties had told SC that this (mosque in Islam) question needs to be decided before who owns the land. However, SC last month said that this was not applicable to the title suits nor the appeals. That means that SC will decide the appeals like any other civil suit, based on evidence rather than the religious importance.