Magha Mela at Konark : Thousands take holy dip in artificial lake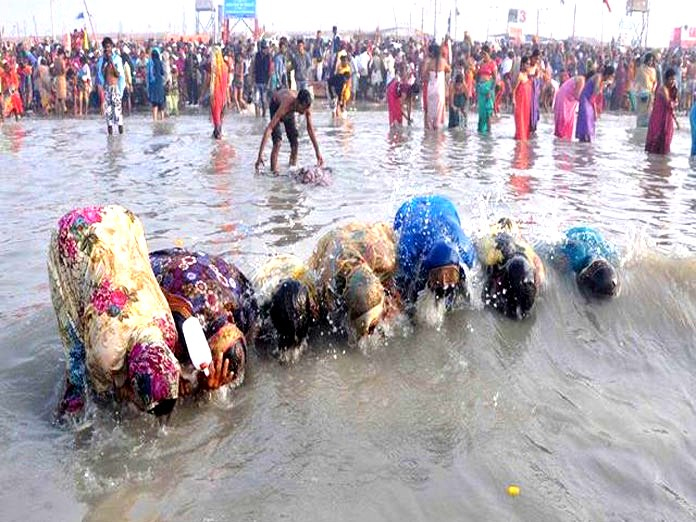 Highlights
Thousands of people took a holy dip in an artificial lake where the mythical Chandrabhaga river once flowed and offered prayers to Sun God near Konark in Puri district early on Tuesday to mark the annual Magha Mela
Bhubaneswar: Thousands of people took a holy dip in an artificial lake where the mythical Chandrabhaga river once flowed and offered prayers to Sun God near Konark in Puri district early on Tuesday to mark the annual 'Magha Mela'.
People take the holy dip on the 7th day of Magha month of the Hindu calendar in the belief that it will cleanse them of their sins and cure their skin diseases. The day is also observed as the birthday of the Sun God.
According to mythology, Lord Krishna's son Samba was cured of leprosy after he offered prayers to the Sun God on the banks of Chandrabhaga.
The holy dip in the lake, which is filled with water by the local administration for the annual fair, started after the completion of rituals at 4.10 am.
Besides the Sun God, the devotees also worship Lord Shiva at the fair, which is held 2 km away from the Sun temple at Konark.
As part of the rituals, cooked rice, dried fish and 'dalma', a local dish, are offered to mythological demon Arkasura. Konark and the surrounding areas were known as ArkaKshetra after Arkasura in the past.