The Autoimmune Disease of India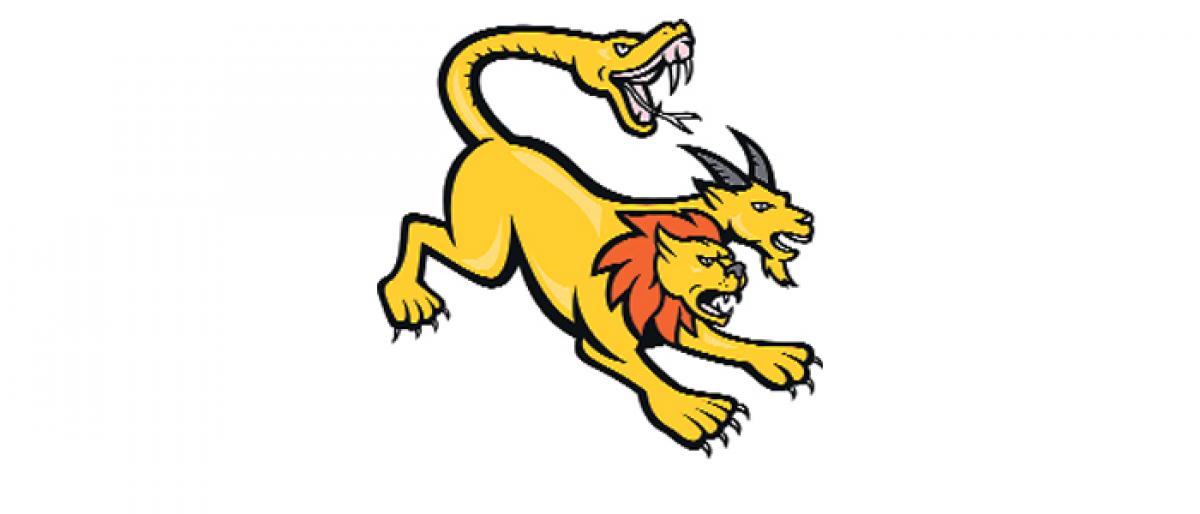 Highlights
What is common between autoimmune diseases, attacks on Rafale deal and cybercrime in India All three have one thing in common there is no external...
What is common between autoimmune diseases, attacks on Rafale deal and cybercrime in India? All three have one thing in common – there is no external enemy, yet there is an attack on the victim.
Let me take one example and explain how it works. Autoimmune disease is a condition where your immune system, which is meant to protect you from external threats like infections and disease, actually turns against you. It attacks your internal organs – Joints, skin and sometimes the entire body can be victimised by your own immune system that has gone rogue.
Ask a specialist doctor and he will explain why it is easier to treat a disease caused by extraneous factors than an autoimmune disease.
Today, in India we have an autoimmune sort of condition where the opposition, activists and cyber criminals are compromising national security. These attacks are non-military in nature. They are neither totally domestic nor purely external. They get transmitted rapidly due to the communication and technology revolution.
Let me elaborate
Cyber attacks are one of the important security challenges that the country is facing today. They can pose wide-ranging threats to power grids, they can cripple financial institutions and sometimes even bring down governments!
Over 22,000 Indian websites, including 114 government portals, have apparently been hacked between April 2017 and January 2018, according to Indian Computer Emergency Response Team (CERT-In). In all, there have been over 2.8 crore attacks in India alone, giving the country a top rank globally.
One would assume that these attacks are outside of India, but it seems not! When we think of cyber attacks, we tend to imagine a nerd and a geek – A young techie somewhere in an unknown country developing a complex code over a steaming cup of coffee hacking into government systems for the heck of it or for a few bucks.
But to think that a small sleepy town Jamtara in Jharkhand is actually the cybercrime hub that is giving sleepless nights to India is almost like a piece of science fiction. Located in the tribal region of Santhal Pargana, Jamtara is no fictitious place. It has earned the dubious honour of being India's cybercrime capital, from where more than half the attacks in the country have originated. The rest were, of course, from China, US, Russia and Pakistan.
Rafale Deal
The rationale for Rafale jets acquisition was explained by the Air Force Chief, BS Dhanoa. He said that the purchase of Rafale jets and S-400 air defence missile systems was essential to give the Indian armed forces a technical edge over its neighbours.
Notwithstanding the Defence Minister Sitaraman's plea to the opposition that they are compromising India's defence preparedness with their attacks on the deal, they did not relent, insisting that all the 'classified information' be disclosed by the ministry.
So, it's not just the price of the aircraft but this 'prying out' information on the weaponry of the aircraft is what makes India vulnerable to enemies – especially given the fact that China and Pakistan have ramped up their forces recently.
Journalism & Activism
Recent reports that an Army jawan died after a journalist had decided to conduct a 'sting operation' that allegedly compromised his identity have reminded many of us about the 'irresponsible journalism' during the Kargil War and the 2008 Mumbai terror attacks.
This 'Informationalisation' of Warfare and Terrorism is clearly a threat from inside.
Some leading human rights activists and lawyers protested over the exclusion of a few lakh people from the final draft of the National Register of Citizens (NRC), saying that it was a transgression of human rights and would create a Rohingya-like situation in Assam. But these activists seem to have no answer on how to deal with 40,000 Rohingya Muslims who are already living in India illegally. Their solution: Embrace all of them and never mind if the country crumbles!
India's real threats to national security today are mostly internal…
I wish to share reportage on India's vulnerability published in Asian Age : "India attained independence after about 10 centuries of being attacked, marauded, pillaged, converted and ruled over. Independence came but the unprecedented ordeal of partition, India had already acquired one hostile neighbour on two of its extremities.
Unfortunately independent India's top political founders made a very poor start by (a) failing to study the nature and extent of India's vast land and sea boundaries, (b) failing to realize the importance of military muscle and the timely use of appropriate force, (c) being naïve about intentions of neighbours like China and Pakistan, (d) looking at the armed forces with suspicion and creating phobia of military rule, (e) propagating a warped sense of secularism by obliterating history and (f) laying the foundation of sycophancy, dynastic politics and unbridled corruption."
But today's India is a credible democracy respected for its geopolitical clout. India's status and power projections, however, remain essentially contingent on its national security in terms of economic development, military strength and political stability.
These internal threats to security remind me of the 'Chimera' from Greek mythology – a fire-breathing monster with a lion's head, a goat's body, and a dragon's tail that terrorised people. Ferocious in their own way yet different, these wild animals came together as a single monster.
The attacks on Rafale deal, cybercrime and irresponsible journalism are very disparate and unconnected, yet are unified over a single purpose – to harm the nation.
Isn't it time we tamed this monster? Especially, today being Wednesday the 19th September, the day when the Supreme Court hearing on the left wing activists is scheduled – The Urban Naxals who apparently never thought much about compromising India's security and political stability!
If this is not an autoimmune disease of India, then what is?
( Bhat, Anil."India's National Security: An integrated view." The Asian Age, June 29th, 2018. Accessed Sept 16th, 2018.http://www.asianage.com/books/290618/indias-national-security-an-integrated-view.html)
Subscribed Failed...
Subscribed Successfully...