Photos: Vishu Celebrations at Prashanthi Nilayam Day 3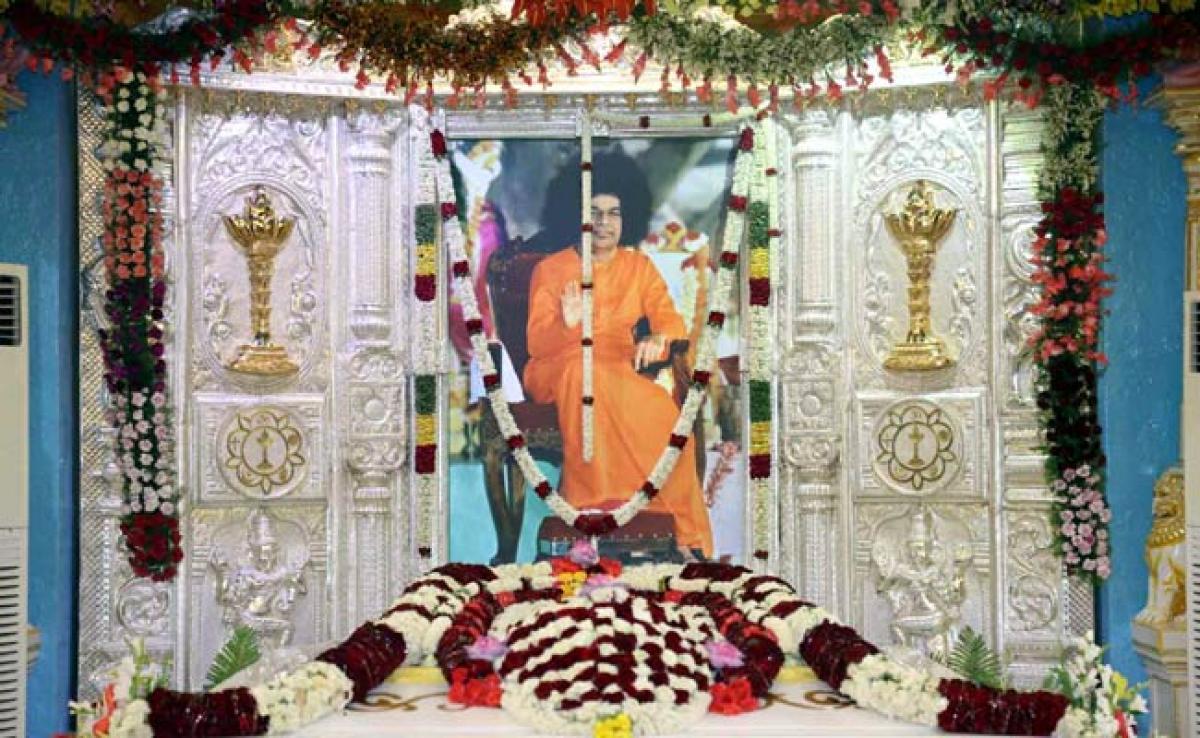 Highlights
Loud, high-pitched and traditional - Bhajan singing takes a different turn with the \'three\' coming together, turning it to incitingly ecstatic. Bhajan that has been an integral part of everyday Prasanthi sessions took a detour this evening when
Prasanthi Nilayam: Loud, high-pitched and traditional - Bhajan singing takes a different turn with the 'three' coming together, turning it to incitingly ecstatic. Bhajan that has been an integral part of everyday Prasanthi sessions took a detour this evening when a group of devotional singers led by Sri Sanal Kumar Varma from Kozhikode presented a 'traditional' Sampradaya Bhajan at Bhagawan's Lotus Feet here, in Prasanthi Nilayam. The programme was organized as part of the ongoing Vishu celebrations.
Sampradaya Bhajan is a traditional art of Bhajan singing, more popular in South India, a tradition, as the name suggests, is handed down by one's ancestors and is considered to be the forerunner of modern day Carnatic music concerts.
Beginning with traditional invocation of various God forms, Sri Varma started off with a Narayana Bhajan, an inciting number, flowing on to singing a collection of electrifying numbers, engaging Bhagawan and the audience for over forty minutes. His numbers included, alongside Krishna, Mother Divine, Ganesha, Subramania and Rama, a couple of interesting variants of Prasanthi Mandir bhajans.
Bhagawan's Divine discourse on the occasion of Holy Sri Rama Navami was then aired through the public address system. Touching upon the distinctive features of human and demon, Bhagawan underlined the need to be discriminative in order for man to follow his Dharma. Bhagawan's discourse came to close with the Bhajan "Govinda Krishna Jai...".
Bhajans continued and the session ended with Mangala Arathi at 1840 hrs.