Wevers setback for Simone Biles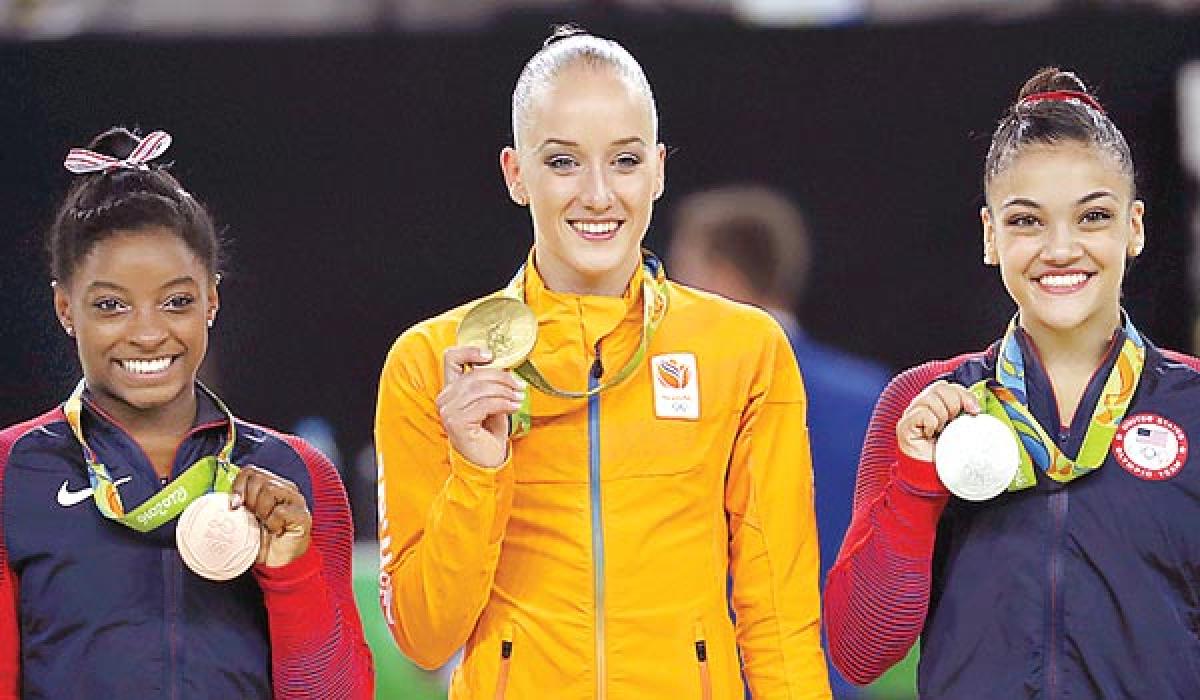 Highlights
It was the first time the 19-year-old has been beaten in a final since 2013. Wevers, 24, took gold with 15.466 points ahead of American Lauren Hernandez, who won silver with 15.333.The Dutch gymnast finished runner-up to three-time world all-around champion Biles on the beam at last year\'s world championships.Despite getting off to a strong start the 1.45m (4ft 9ins) Texan put her hands down on
Rio de Janeiro : Simone Biles' bid for a record five women's gymnastics gold medals in Rio ended on Tuesday when the US star was beaten into third place on the beam by Sanne Wevers of the Netherlands.Biles a gold medallist in the team all-around and vault in Rio -- fought to stay on the apparatus during her routine, scoring just 14.733 points.
It was the first time the 19-year-old has been beaten in a final since 2013. Wevers, 24, took gold with 15.466 points ahead of American Lauren Hernandez, who won silver with 15.333.
The Dutch gymnast finished runner-up to three-time world all-around champion Biles on the beam at last year's world championships.Despite getting off to a strong start the 1.45m (4ft 9ins) Texan put her hands down on the beam after landing a front somersault.

Subscribed Failed...
Subscribed Successfully...