Rosberg wins Singapore GP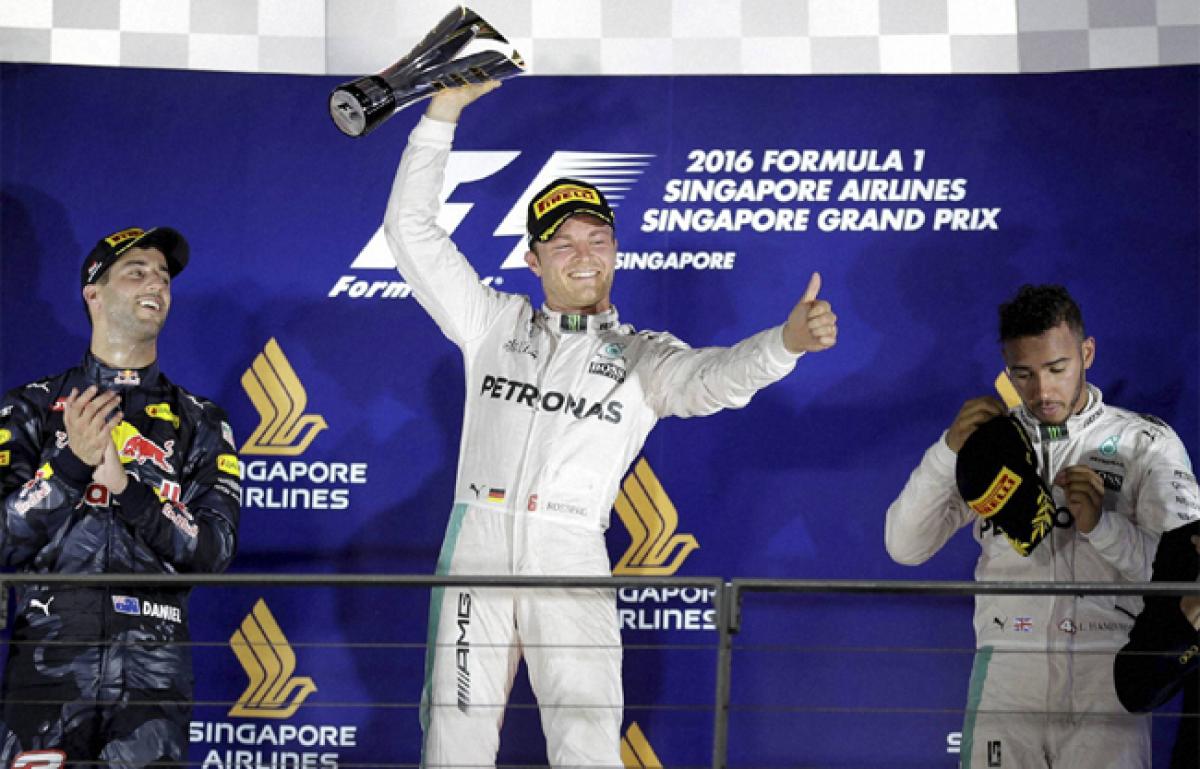 Highlights
Triple world champion Hamilton completed the podium in third place."The whole car was on the edge, it always is here in Singapore, so it\'s very satisfying to finish like that," Rosberg said.The German\'s third victory in a row, and 22nd of his career, lifted Rosberg on to 273 points, eight clear of Hamilton, with six rounds remaining and Australia\'s Ricciardo a distant third on 179 in the title rac
​Singapore: Germany's Nico Rosberg celebrated his 200th Formula One race by retaking the championship lead from Mercedes team mate Lewis Hamilton after a pole to flag win in Singapore on Sunday.After a chaotic start that brought out a safety car on the opening lap, Rosberg stayed clear of Red Bull's late-charging Daniel Ricciardo at the floodlit Marina Bay Street Circuit.
Triple world champion Hamilton completed the podium in third place."The whole car was on the edge, it always is here in Singapore, so it's very satisfying to finish like that," Rosberg said.The German's third victory in a row, and 22nd of his career, lifted Rosberg on to 273 points, eight clear of Hamilton, with six rounds remaining and Australia's Ricciardo a distant third on 179 in the title race.
Rosberg's win was his eighth of the season and first in Singapore, a grand prix that has only been won by world champions until now. The German had started two points behind Hamilton and, despite leading comfortably halfway though the race, crossed the line just 0.488 seconds ahead of Ricciardo after having to complete the last 28 laps on the same soft tyres.
Red Bull opted for a bold tyre strategy to put pressure on Rosberg late on and Ricciardo was eating into the advantage at roughly three seconds a lap in the closing stages but ran out of road before the chequered flag.