FIFA World Cup 2018 and VAR: How Russia 2018 let technology genie out of the bottle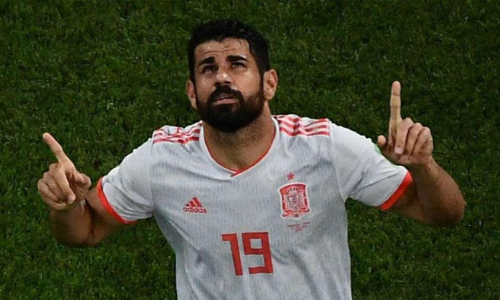 Highlights
When it finally happened, many may not have realised they had just witnessed a moment of World Cup history
When it finally happened, many may not have realised they had just witnessed a moment of World Cup history.
Brazil were pushing Costa Rica hard in their second group game in St Petersburg, and with 12 minutes left and the sides scoreless, Neymar collapsed under a touch from Giancarlo Gonzalez, leading referee Bjorn Kuipers to award a penalty.
As the Brazilians celebrated, Kuipers held his hand up to his ear, nodded his head and slipped away to the sidelines.
He quickly returned, signalled he had watched the replays and reversed his decision, forcing Brazil to find another way to register their first win in Russia.
A video assistant referee (VAR) review had just overturned a penalty decision at the World Cup for the first time.
Contrary to fears that VAR would kill the debates that are often one of the game's most enjoyable aspects, the system has if anything enhanced those post-match post-mortems. It has also raised the standards of refereeing.
The willingness of officials to let play flow freely has been a key component of the excitement served up in Russia, where three or more goals have been scored in 26 of the 56 matches so far while only four players have been sent off.
And the tournament has had only one scoreless match - a stultifying draw between France and Denmark.
Compare that with the 2014 World Cup in Brazil, where fans and viewers sat through five scoreless group games and two more in the knockout rounds.
CLAMPING DOWN
Criticism of referees and of VAR has been harsh, but the overall impact of both has been positive.
A record number of penalties have been awarded for foul play, while the sort of horror tackles that have scarred the consciousness of whole nations in the past has been largely conspicuous by its absence.
Spain's Gerard Pique got away with a two-footed lunge on Morocco's Khalid Boutaib, and Croatia's Ante Rebic was lucky to only see yellow for a stamp on Argentine Eduardo Salvio in the group stages.
But overall, the 2018 tournament has witnessed more histrionics than malicious intent.Neymar has made an unwanted name for himself here, with his agonised rolling on the turf giving rise to a series of memes that have flooded the internet.
In the game against Costa Rica, he was a constant thorn in Kuipers' side, questioning every decision until the Dutchman lost patience and motioned sharply for him to stop talking, causing the Brazilian to retreat into sulky silence.
But Neymar is far from the only guilty party when it comes to trying to influence referees.Perhaps the biggest unintended consequence of VAR is that it has put a question mark over the man in the middle's authority to have the final say.
Images of coaches and players signalling frantically for video reviews abound, while Colombia's seemingly orchestrated campaign to sway referee Mark Geiger in their last-16 clash with England was undoubtedly a low point.
Half the team surrounded Geiger when he awarded England a penalty for a foul on Harry Kane and the American's performance drew plenty of criticism, including from Diego Maradona, who accused him of allowing England to stage a "monumental robbery".
FIFA stepped in, releasing a statement rebuking the Argentine great for his criticism of their officials "in a tough and highly emotional match", and Maradona hastily apologised.
The sight of Geiger surrounded on all sides by incandescent Colombian players has also elicited a fair bit of sympathy for the referee, a former mathematics teacher.
STAR POWER HOLDS NO SWAY
While VAR has thrust referees into the spotlight to an even greater degree than usual in Russia, they have coped admirably with the added attention for the most part.
Cristiano Ronaldo may be one of the biggest stars in global sport, but that did not stop the Portugal captain from being booked in successive matches, first for an elbow against Iran and then for screaming at the referee as his team lost to Uruguay in the last 16.
The technology genie is out of the bottle, and while a number of refinements must be made for it to reach peak effectiveness, it is already showing signs it can lead to a paradigm shift.Amid all the debate and drama, one virtuoso of football's darkest arts has shown a willingness to adapt.
Luis Suarez, villain of the 2014 World Cup, is a changed man under the scrutiny of the cameras and has scrupulously kept his nose clean and his teeth out of trouble.
"You have to be much more aware of what's in the interest of the team," the Uruguayan said. "With VAR now, things can be sanctioned that would have gone unnoticed."