Joe Root's England still face tough questions despite India Test series success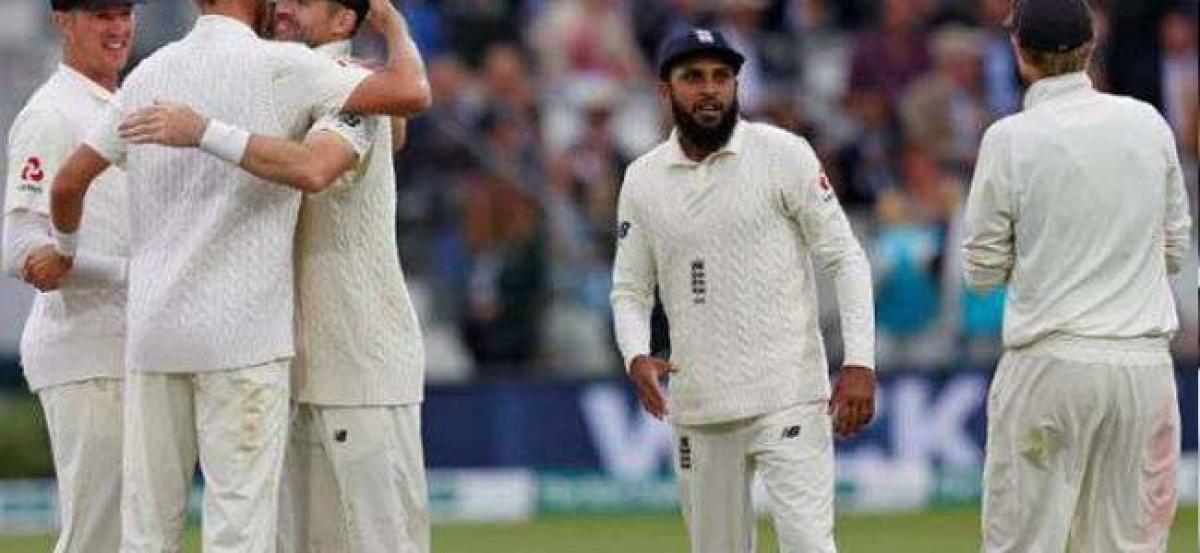 Highlights
England may have just completed a series win over India but Mondays announcement by Alastair Cook of his impending retirement from international cricket has added to their list of problems
London: England may have just completed a series win over India but Monday's announcement by Alastair Cook of his impending retirement from international cricket has added to their list of problems.
England have long sought a reliable partner for opening batsman Cook, their all-time leading Test run-scorer.

Keaton Jennings, one of 12 batsmen tried at the top of the order in the past six years, is the current incumbent.
But whether a second-innings 36 in England's 60-run win in the fourth Test at Southampton -- a victory that gave them an unassailable 3-1 lead in the five-match India series -- is enough for Jennings to retain his place for the fifth Test at The Oval starting Friday, remains to be seen.
There is also uncertainty over where England captain Joe Root, who dropped down from number three to his favoured number four berth to make 48 in the second innings at Southampton, bats at Surrey's headquarters in south London.
Jonny Bairstow's best batting position is up for debate as well and so too his wish to keep wicket if fit to do so -- a broken finger suffered in the third Test at Trent Bridge saw Jos Buttler behind the stumps for England last week.
Off-spinner Moeen Ali marked his return to Test cricket with a nine-wicket haul yet still seems keen on being regarded as England's 'second spinner'.
But can England retain leg-spinner Adil Rashid just to make the Worcestershire all-rounder, shunted up from his first-innings number seven to number three at Southampton, feel comfortable?
These are all tricky questions facing England's selectors ahead of Tuesday's announcement of the fifth Test squad -- and that's before they decide who takes Cook's place on the upcoming tour of Sri Lanka.
The issue of how best to deploy Bairstow is arguably the most awkward, given the potential impact upon the Yorkshireman and the consequences for the balance of the rest of the side.
Playing as a specialist batsman at Southampton, he managed a mere six runs in total -- including a second golden duck in three innings, both noughts seeing Bairstow clean bowled.
Bairstow, whose late father David was also a Yorkshire and England wicket-keeper, may have accepted he was unfit to take the gloves in the fourth Test but England coach Trevor Bayliss is under no illusions about the player's preference.
'Do better':
"He is very keen to keep," said Bayliss, who was speaking to reporters before Cook announced his plans to retire from England duty after the fifth Test.
The way Bairstow was bowled in England's second innings at Southampton, trying to drive Mohammed Shami on the up first ball, was certainly not the shot of an experienced top-order Test batsman.
"Unfortunately it is not the first (poor shot) he has played, (but) he was very honest about that," said Bayliss.
"He realises he has to do better, as a number of our players do when they miss out.
"They do not step away from that challenge."
Meanwhile Moeen may be England's number three again at The Oval.
"I hope we can find someone who can do a decent job at number three, and (Joe) can bat where he feels most comfortable," said Bayliss, with the Australian indicating Moeen could bat at first wicket down, for the time being at least.
"In the right conditions, I would not put it past him," Bayliss added. "When Rooty asked him if he was keen to do it, he jumped at it.
"His challenge will be on the faster wickets... (but) we haven't got any of those for a while."