Yeo ousts top seed, Sourabh bites the dust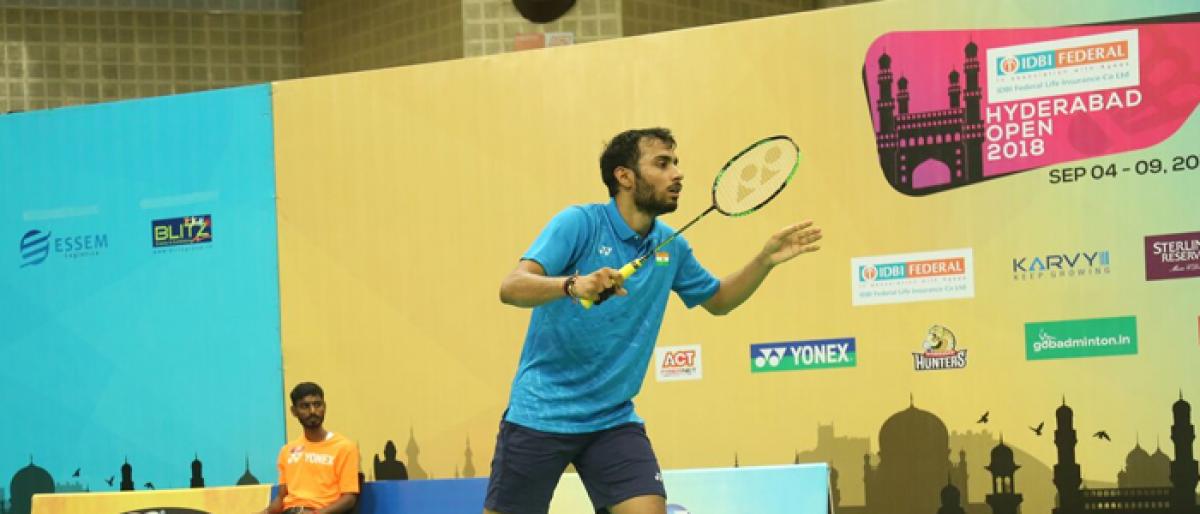 Highlights
Unseeded Singapores Yeo Jia Min toppled women top seed Indonesian Dinar Dyah Ayustine in straight sets in the of the IDBI Federal Life Insurance Hyderabad Open 2018 at Hyderabad on Thursday In another match, Indias Rasika Raje defeated Hong Kongs Cheung Ying Mei in straight sets to advance to the last eight
​Hyderabad: Unseeded Singapore's Yeo Jia Min toppled women top seed Indonesian Dinar Dyah Ayustine in straight sets in the of the IDBI Federal Life Insurance Hyderabad Open 2018 at Hyderabad on Thursday. In another match, India's Rasika Raje defeated Hong Kong's Cheung Ying Mei in straight sets to advance to the last eight.
Meanwhile, yet another Indian contender lost in the singles pre-quarterfinals when fifth seeded Sourabh Verma was beaten by Pratul Joshi 14-21, 21-13, 21-19. The saving grace for India was when top seeded Sameer Verma cruised into the quarterfinals with a 21-14, 21-9 win over Kevin Arokia Walter while RMV Gurusaidutt beat Daniel S Farid 21-14, 21-13.
Results: Singles: Women: Rasika Raje (IND) bt Cheung Ying Mei (HKG) 21-19, 21-16; Yeo Jia Min (SGP) bt Dinar Dyah Ayustine (1 INA) 21-15, 21-15; Anse Young (KOR) bt Brittney Tam (3 Can) 21-5, 21-12; Sri Krishna Priya Kudaravalli (5 IND) bt Nuntakarn Aimsaard (THA) 21-15, 21-18; Iris Wang (USA) bt Benyapa Aimsaard (THA) 21-13, 21-7; Kim Ga Eun (KOR) bt Ruselli Hartawan (6 Ina) 21-12, 21-14; Deng Joy Xuan (4 HKG) bt Choirunnisa Choirunnisa (INA) 19-21, 21-11, 21-13;
Men: Sameer Verma (1 IND) bt Kevin Arokia Walter (IND) 21-14, 21-9; Gurusaidutt RMV (IND) bt Daniel S Farid (IND) 21-14, 21-13; Pratul Joshi (IND) bt Sourabh Verma (5 Ind) 14-21, 21-13, 21-19; Lim Chi Wing (MAS) bt Goh Giap Chin (MAS) walk over; Vicky Angga Saputra (INA) bt Kaushal Dharmamer (IND) 21-16, 21-18.