Cricket: 'Intelligent' Rayudu promises to end India's No. 4 woes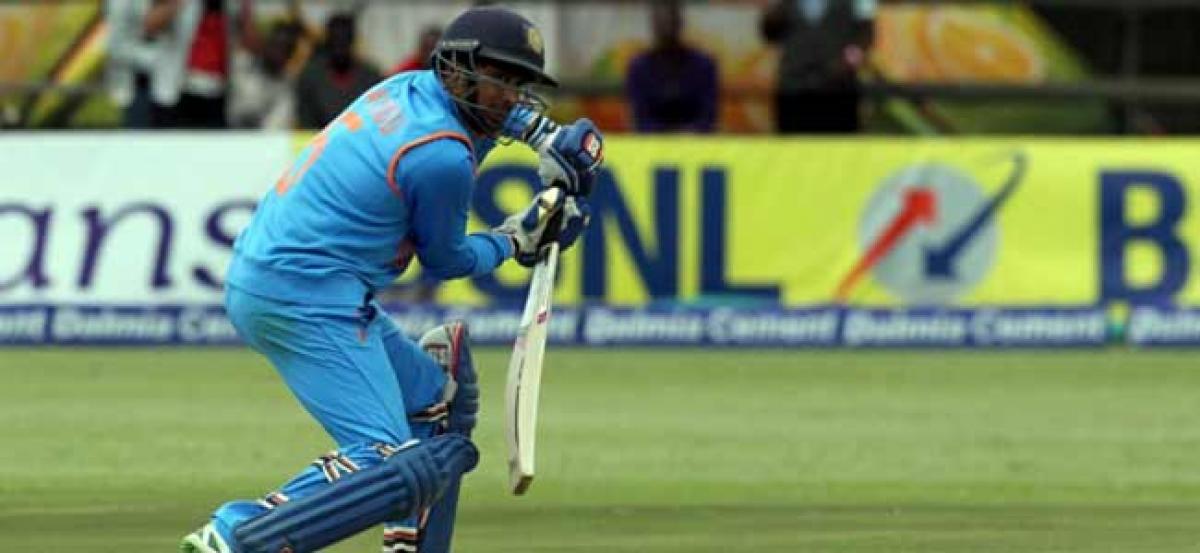 Highlights
Rohit Sharma struck yet another daddy hundred but it was probably Ambati Rayudus relatively modest century on Monday which pleased India captain Virat Kohli more as he seeks an end to a pesky problem seven months before next years World Cup
NEW DELHI: Rohit Sharma struck yet another 'daddy hundred' but it was probably Ambati Rayudu's relatively modest century on Monday which pleased India captain Virat Kohli more as he seeks an end to a pesky problem seven months before next year's World Cup.
An undercooked middle order has been the direct result of having an in-form trio - Rohit, Shikhar Dhawan and Kohli - at the top of India's batting order of late.
The problem has been acute at number four with Ajinkya Rahane, Manish Pandey, Lokesh Rahul and Dinesh Karthik being trialled at the crucial spot and found inadequate.
Rayudu's second 50-plus score in four matches against West Indies has filled Kohli with optimism he may not need to fret over the issue anymore.
"Rayudu has taken his opportunity with both hands," Kohli said after the team's victory in the fourth one-dayer against West Indies in Mumbai.
"We need to back him till the World Cup and give him more confidence. He is feeling good about his game and he is a very confident man."
Rayudu exhibited both sides of his batting in his 211-run stand with Rohit on Monday, first playing second fiddle to his partner and then using the long handle to good effect in his brilliantly paced knock of 100.
In the end, he matched Rohit's four sixes and also reached the 50 and 100 marks in fewer balls than his partner.
"He reads the game really well, so we are happy that someone with intelligence is batting at number four," Kohli said.
Rohit was equally impressed with the ability of Rayudu, who registered his third ODI century on Monday, to play according to the situation.
"I think it's a very important knock," the India vice-captain said of the 33-year-old.
"Hopefully he has solved all the mysteries of number four. I guess till the World Cup, there won't be any talk of number four."