Pakistan coach Mickey Arthur demands apology from Cricket Committee chief Mohsin Khan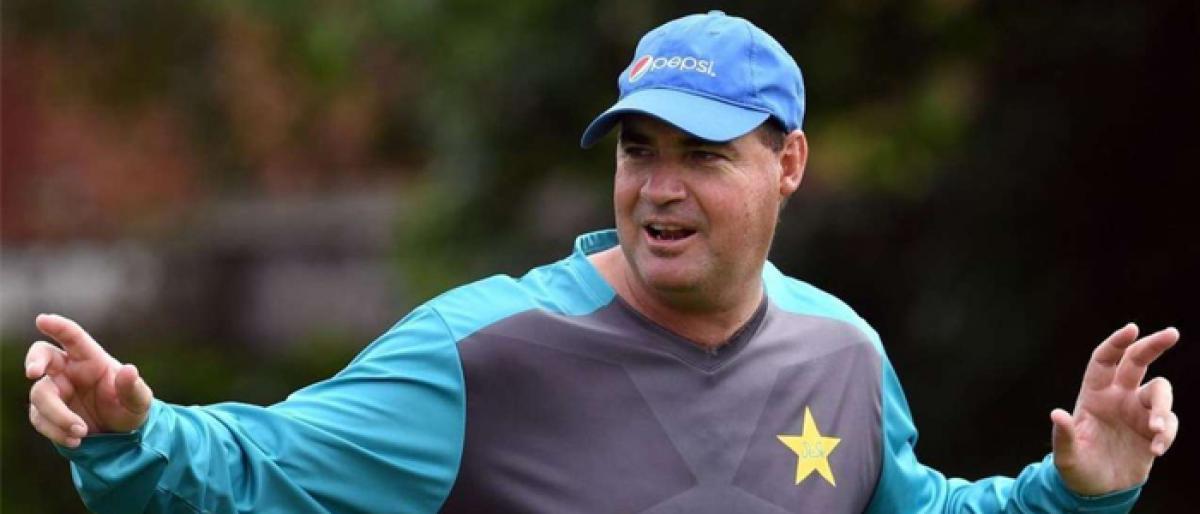 Highlights
Pakistan cricket teams head coach Mickey Arthur has demanded an unconditional apology from newly appointed chairman of Cricket Committee Mohsin Khan for his unsavoury remarks in the media
Karachi: Pakistan cricket team's head coach Mickey Arthur has demanded an unconditional apology from newly appointed chairman of Cricket Committee Mohsin Khan for his unsavoury remarks in the media.
According to the Jang newspaper, Arthur has made it clear that unless former Test opener Mohsin apologises for his alleged remarks about the head coach in a television show, he (Arthur) has no intentions of holding any meeting with him.
The report says that Mickey Arthur has made his stance amply clear to the PCB officials.
Mohsin, who is heading a high powered committee that includes former Test captains, Wasim Akram and Misbah-ul-Haq and ex-captain of the Pakistan women's team, Urooj Mumtaz, has termed Arthur "stupid and donkey" for supporting Mohammad Amir.
The PCB while appointing the cricket committee recently has also given Arthur a contract until next year's World Cup in England.
The committee is authorised to oversee the work of the national selection committee and the Pakistan team management and make appropriate recommendations to the board Chairman if they feel otherwise.
Arthur has also had issues with chief selector Inzamam-ul-Haq in recent months when both had a heated argument over the selection of some players and their role in the Pakistan team.
Interestingly senior player Mohammad Hafeez was one of those players, who was not in Arthur's game plan but Inzamam pushed him for a comeback to the Pakistan team something which didn't go down well with the foreign coach.