Europa League: Arsenal striker Danny Welbeck taken to hospital with 'serious injury'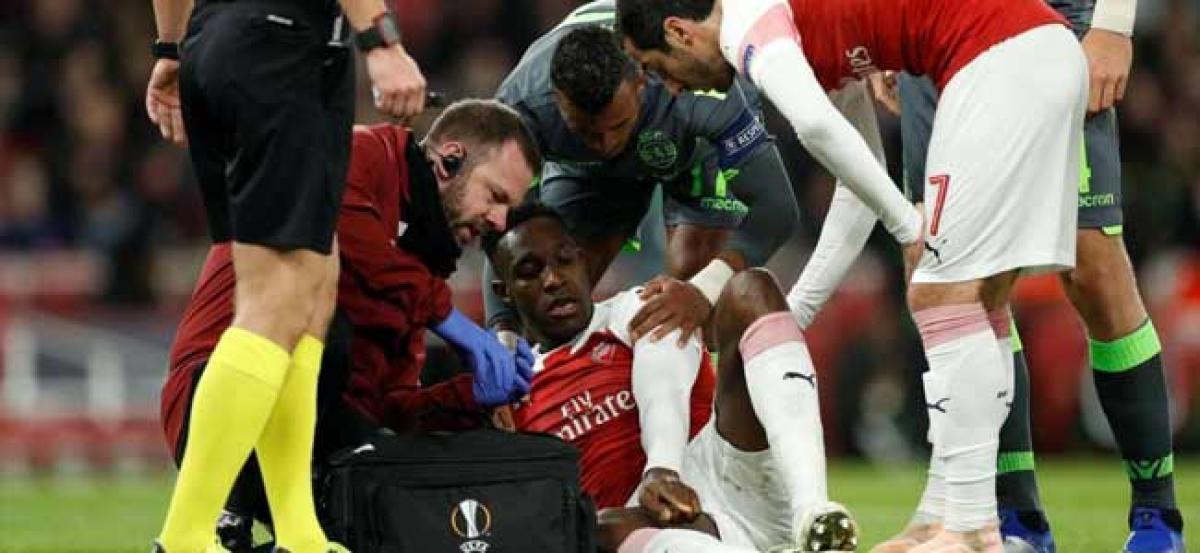 Highlights
Arsenal striker Danny Welbeck was taken to hospital after suffering a serious injury in their Europa League draw against Sporting on Thursday, the clubs manager Unai Emery said
Arsenal striker Danny Welbeck was taken to hospital after suffering a "serious injury" in their Europa League draw against Sporting on Thursday, the club's manager Unai Emery said.
Welbeck, who was earlier named in the England squad, jumped for a header in front of goal at the Emirates Stadium and rolled over in pain after landing awkwardly on his ankle.
He was given oxygen by medical staff before being taken off on a stretcher to a standing ovation from the home fans.
"It's the worst news. We think it's a serious injury," Emery told reporters, adding that Welbeck, 27, had been taken to hospital with the club waiting to hear more on his condition.
"His injury is very big for him, for us and for all," Emery said when asked about Welbeck's prospects at the north London club in view of the fact that his contract ends this season.
Arsenal qualified for the Europa League knockout stage after the match against Sporting ended in a 0-0 draw.
England manager Gareth Southgate included Welbeck in his squad for next Thursday's friendly with the United States and a Nations League tie against Croatia three days later at Wembley.
Arsenal's Mesut Ozil took to Twitter soon after the incident to wish his teammate well, saying: "Oh no ... get well soon Danny."