Besides Virat Kohli, wary Australia plan to stop Rohit Sharma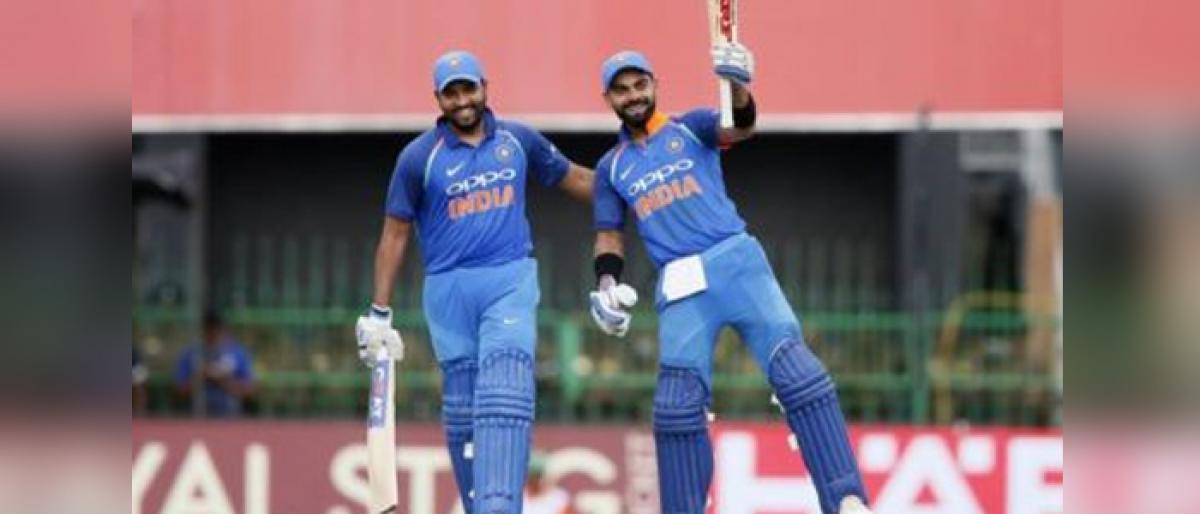 Highlights
Trap him in front of the stumps with a sharp inswinger or test him with a short ball These could be the tactics employed by Australia against dangerous India opener Rohit Sharma, says pacer Nathan CoulterNile
Brisbane: Trap him in front of the stumps with a sharp inswinger or test him with a short ball: These could be the tactics employed by Australia against dangerous India opener Rohit Sharma, says pacer Nathan Coulter-Nile.
Besides India captain Virat Kohli, Rohit is another batsmen that could give the home team plenty of headache in the limited overs leg of the series beginning Wednesday.
"He's an unbelievable player. His record speaks for itself. He's got a good record all around the world, so he's a definite player to watch," Coulter-Nile said at the Gabba on Monday.
"But we've also had a bit of success against him with the new ball as well I think 'Dorff' (Jason Behrendorff) got him out last time we played him rapped him on the pads so we'll look to do that again early."
Coulter-Nile also fancies bowling short to Rohit, who has an impressive record in Australia and has scored 810 runs at an average of 62.31 in the last eight years.
Left-arm pacer Behrendorff could be Australia's trump card as he had troubled the Indians with a sensational spell of four for 21 in a T20 played in Guwahati last year. He had sent back the Indian top-four including Rohit and Kohli.
"Everyone knows he's a fantastic option up front. He'll swing it here it's beautiful conditions for it today, hopefully same sort of conditions (on Wednesday), it'll swing early. Hopefully we hold our chances, because he'll definitely create a few," added Coulter-Nile.