Rainproof your hair with Aloe Vera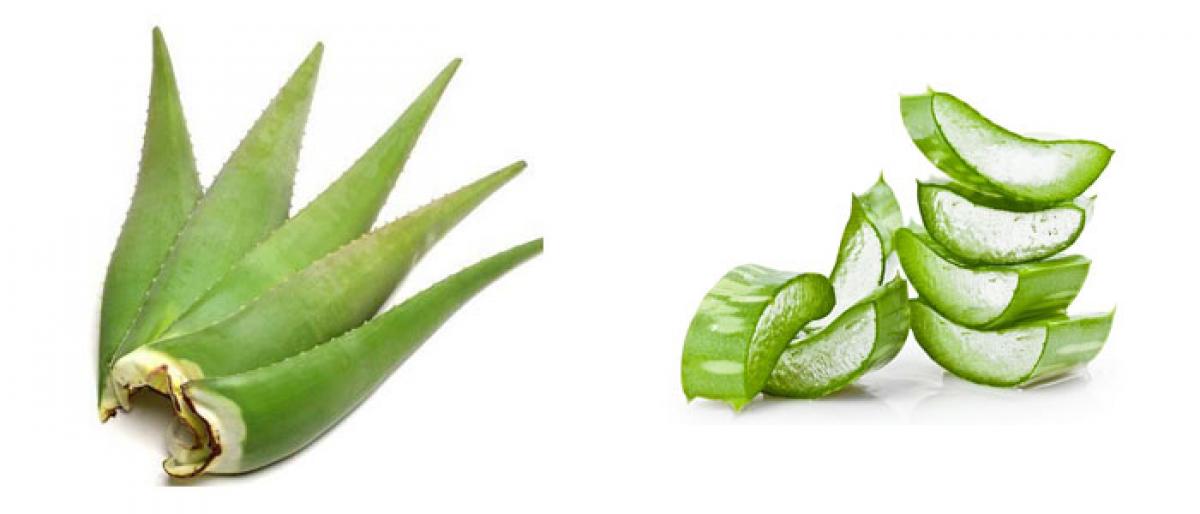 Highlights
Aloe Vera, also known as the plant of immortality, was not only popular at the time of Cleopatra but has swathed its way into the modern beauty scene in a big way The magical qualities composed in this herb are truly a blessing not only for the skin but also when it comes to taking care of ones mane Here are some extraordinary benefits of Aloe Vera to protect your hair this monsoon
Aloe Vera, also known as the plant of immortality, was not only popular at the time of Cleopatra but has swathed its way into the modern beauty scene in a big way. The magical qualities composed in this herb are truly a blessing not only for the skin but also when it comes to taking care of one's mane. Here are some extraordinary benefits of Aloe Vera to protect your hair this monsoon.
The arrival of the southwest monsoon along with violent winds has become a hassle especially when it comes to maintaining our tresses. The dust and pollution along with the wind makes our hair rough, dull and tousled. And heaven forbid, if we end up getting drenched in the rain, the hair not only becomes frizzy and breakable, but also weak and lustre less. The residual moisture in the mane, elevates dandruff and other fungal issues.
Here are a few ways to incorporate Aloe Vera in your everyday hair care routine:
Aloe VERA FOR HAIRFALL – In a bowl, mix henna powder with freshly scooped aloe vera gel into a smooth paste and apply it on the scalp and hair. Leave it off for 45 minutes – 2 hours and wash it off with shampoo. Aloe Vera along with henna promotes hair growth and puts an end to the hair fall worries.
Aloe Vera for Dryness – The combined mixture of Aloe Vera and egg is an ideal way to nourish your damaged and dry strands. The high content of proteins, vitamins and minerals in Aloe Vera helps deeply condition the hair and prevent knotty locks. It hydrates the scalp and locks in the moisture in the hair in a healthy way.
Aloe Vera for Dandruff – To get rid of the ever-stubborn dandruff issues, apply a mix of Aloe Vera and lemon juice to the scalp, leave it for 30 minutes and wash it off. The anti – bacterial and anti – viral properties of Aloe Vera acts as a shield against dandruff in the most effective way.
By: Sukanya - Brand Manager, Karthika, CavinKare