Indonesia Food and Asian Games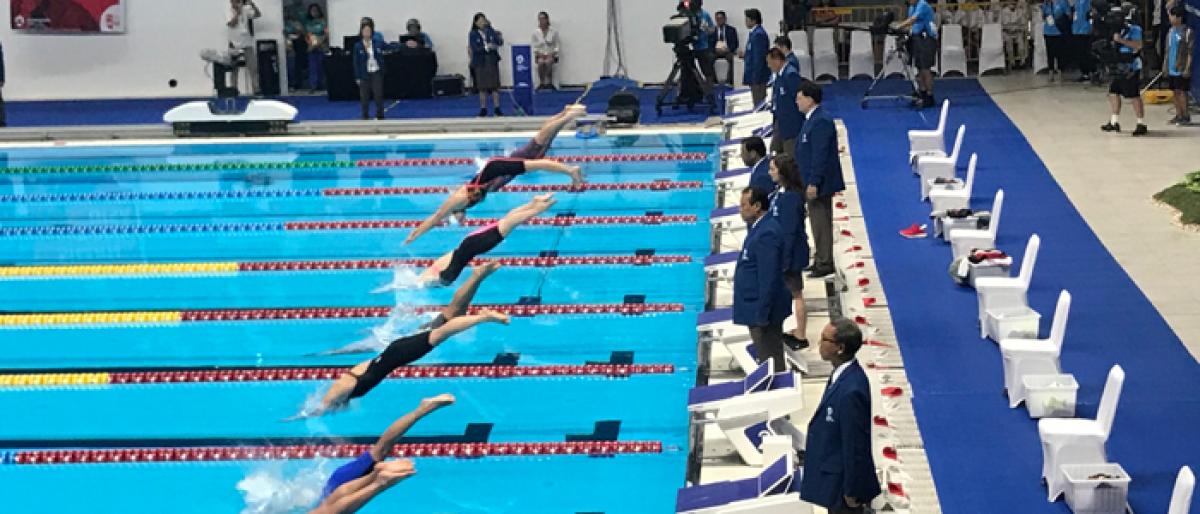 Highlights
Being a foodie and an Anthony Bourdain fan, Indonesia has been on my bucket list Bourdains series No Reservations had me unconsciously slobbering on Jakartas street food What could be a more compelling time than a combination of the most divine gastronomical experience and high adrenaline Asian Games When opportunity presented itself, I wasted no time to pack my bags for Jakarta, a nationa
Being a foodie and an Anthony Bourdain fan, Indonesia has been on my bucket list. Bourdain's series "No Reservations" had me unconsciously slobbering on Jakarta's street food. What could be a more compelling time than a combination of the most divine gastronomical experience and high adrenaline Asian Games? When opportunity presented itself, I wasted no time to pack my bags for Jakarta, a national flag included to cheer the medal hopes of India.
Embarrassingly enough, I WhatsApped friends as I drove from the airport to the older part of town that the general chaos made me feel quite at home, carefully concealing my gnawing disappointment at "being at home". It would be only a day later on a drive through the financial district that Jakarta would reveal its impressive skyline with a profusion of iconic buildings of chrome and glass, fountained roundabouts and plush roads. I realised I had spoken a bit too early. Indonesia had pulled out all the stops to play the perfect host for the 18th Asian Games, in two cities Jakarta and Palembang, 600 kms apart.
Bourdain and the rest of internet had primed me well on where in Jakarta to find the best Chinese and Indonesian foods, or hunt for exquisite batiks, or to taste Durian at my own risk. My habit of chatting up taxi divers to know the life of the common was not to be since most speak only Bahasa. Luckily Jakarta's infamous traffic jams were tamed with odd-even number rule to reduce traffic during the games.
My hotel's convenient location in Juanda ensured that I could walk up and explore Monas, the 433 ft tall national monument that symbolises Indonesia's freedom struggle from Dutch colonisers. A museum in the basement packages Indonesia's history in a capsule. The vast Merdeka Square with the tall monument at the centre is one of the many lungs of the city, something we ought to have learnt from them. The very Dutch looking Fatahillah square near Kota Tua in the old city was clearly my favourite with its bright flourescent coloured cycles and matching hats for those who care to ride, not to mention the puppet, textile and ceramic museums around it.
At the puppet museum, a guide's animated narration of Ramayana as "Romeo and Juliet with happy ending" more than made up for his hybrid language that had more Bahasa than English. Standing in front of Istiqlal Mosque, south-east Asia's largest, on Bakrid, I watched a sea of heads bobbing into the precincts and I did not dare enter. My fascination for cathedrals pulled me into the century old Jakarta Cathedral where a marriage was being solemnized and to hear the organ playing was an unexpected bonus.
One way to soothe aching muscles and a dehydrated body after a long walk was to step into the Café Batavia on Fatahilla Square and quench one's thirst with one of the many refreshing Indonesian drinks. The main course of noodles, prawns and shrimp crackers was as delicious as aesthetic with a dainty green cracker that resembled the skeleton of a peepul leaf! Serabi, a dessert of stuffed pancake in coconut milk still haunts me.
On Pecenongan street, Chinese and Indonesian flavours jostle in the air. I tasted every culinary delight I had set my heart on, whether it was a whole barbequed Gourami fish, Gado Gado (salad bathed in peanut sauce), Siomay (dimsums), Ayam Taliwang (crazily juicy grilled chicken), or Otak Otak (grilled fish in banana leaves).
Asian Games being primary, gallivanting and gastronomical adventure became compelling distractions. Although buying online tickets for various events was a challenge given the lousy website, and the rush, I did manage to watch swimming, golf and equestrian events. Equestrian's nail-biting moments came as much from near fatal falls of horses over riders, as from 26-year old Fouad Mirza scripting history by bringing India the individual silver after 1982.
We watched him lose the gold by a whisker. Nevertheless, the icing on the cake was the celebration party with the Indian equestrian team. Most importantly the enticing festive atmosphere in the world class sports venues came alive with music bands, street food from across the world, and teeming young-ready-to-help volunteers. Young muslim girls with scarves tightly wound around their heads did not hesitate to shake a leg when the DJ belted some high decibel music. Among Jakarta's swanky night clubs, Skye bar on the 56th floor provided a heady and breathtaking view of the city.
Jakarta is one of those few places left where a budget Indian traveller will feel good and rich. Here one counts money in millions and everything is cheaper than back home. An Indian 50-rupee tip worked wonders, extracting wide smiles and several bends from the waist. It felt good! There's much to see and explore. Bali, Borobudur, Lombok, Jogjakarta and the rest of the mouth-watering food remains for the next time.
By: Chandana Chakrabarti
Subscribed Failed...
Subscribed Successfully...