View through cultural lens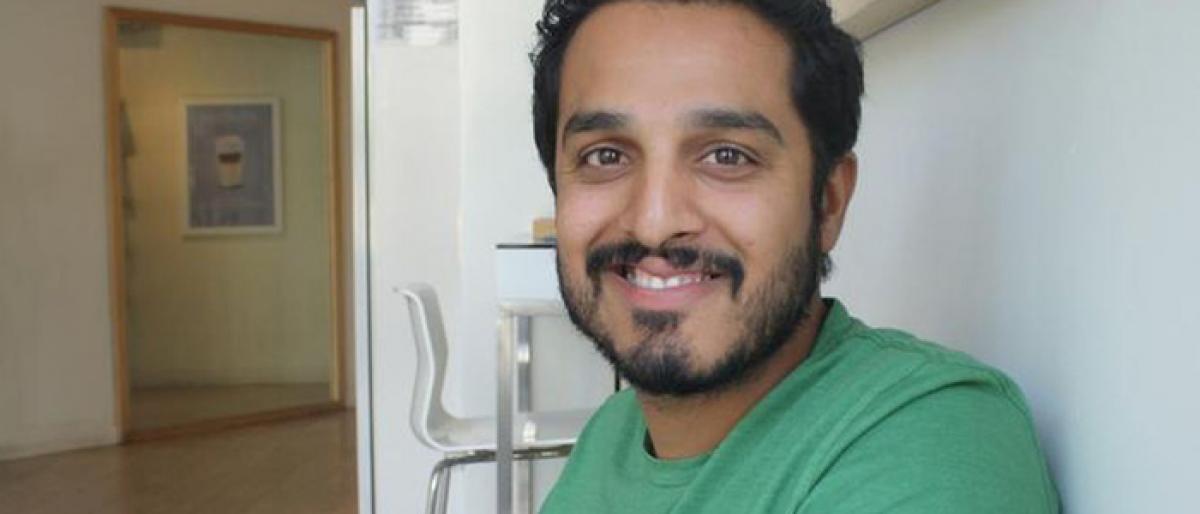 Highlights
Writer, journalist Haroon Khalids Imagining Lahore is an anecdotal travelogue of the ancient city of history and legends, a city that has been the hot bed of politics since the Mughal times, through the reign of Maharaja Ranjit Singh to the British era After partition Lahore became the largest city of Punjab, economic, cultural, and educational hub of the region and continues to be a major epi
Writer, journalist Haroon Khalid's 'Imagining Lahore' is an anecdotal travelogue of the ancient city of history and legends, a city that has been the hot bed of politics since the Mughal times, through the reign of Maharaja Ranjit Singh to the British era. After partition Lahore became the largest city of Punjab, economic, cultural, and educational hub of the region and continues to be a major epicenter of Pakistan's politics.
He says, "While Lahore in many ways is still a great city and carries within it aspects of historical continuity, it is also not the same city that existed pre-partition. It is a new city, a much more monolithic city, as opposed to the multicultural metropolis it was at the time of Partition. There are therefore these contradictions within the city, where on one hand it donned a new identity in a new country, metamorphosing itself, on the other hand, it remained the historical Lahore, the Mughal garden, capital of the Khalsa Empire and the jewel of the Imperial crown. It is this complexity of the city that I have tried to capture in the book."

When did you decide and begin writing on Lahore?
My writing career began with writing about Lahore. I would travel around the city, explore a lesser known historical structure and then write about it in the newspaper. Initially it was writing with a passion for activism behind it. Through my writing I wanted to raise enough awareness about these historical structures and also work towards their preservation. With the way the city was expanding and 'developing' a lot of these historical sites, right in the middle of the urban centre came under a lot of threat. Recently for example there was much hue and cry about 11 odd historical structures directly threatened by the previous Punjab Government's Orange Line Project.

In this argument of modernisation versus cultural identity, which side are you on?
I don't like the idea of defining modernization and maintaining one's cultural identity as binary opposites. I don't see modernization as technology, infrastructure, or sky scrapers, but rather as an attitude. I don't understand why a city cannot be modern on one hand, while retaining its cultural identity.
Many countries in Europe have been able to do it. Paris is a wonderful example of a city that has much historical and cultural continuity along with being a modern city. What has unfortunately happened in post-colonial cities like Lahore is the ghettoization of urban space, where old historical towns, villages within the geography of a grand city have been converted into ghettos while new suburban localities have sprang up, divorced from the cultural centers of these historical cities.
These attitudes are a product of our colonial heritage, where modernization was defined as a complete jettisoning of one's culture and tradition. Through this colonial education system an entire culture was defined as uncivilized, with major changes in our family, religion, education, art, medicine, laws, and all sorts of other structures. Even after independence, the institutions, which were replicating these attitudes towards our past survived and are still an integral part of our education system and modern states.
What do you have to say about the conscious effort to foster animosity between India and Pakistan?
It's unfortunate that our nation building processes on both sides of the border are premised on hatred for the other. While there is overt prejudice in the Pakistani discourse, I feel in the Indian context this process happens in a more subtle manner. For example there has been some wonderful work done on Indian textbooks that highlight how these textbooks completely skip providing the context for rise of Muslim nationalism in colonial India, thus leading students to imagine Pakistan as an anomaly.
Having been to India several times and interacting with many writers, journalists, and students there, I believe Pakistan is only viewed through a particular lens of religious bigotry and extremism. History on both sides of the border is manipulated to present a particular nationalist picture. In order to move beyond these antagonist views of the other it is essential that Indian, Pakistani and Bangladeshi scholars and writers work together on a more holistic history of the region, instead of using myopic interpretations.
Lahore is your city...how was it re-discovering it. Any surprises that came your way?
When I began exploring the city I was shocked by the things I was discovering. Fascinating stories from history were present in each and every corner of the city, areas that were easy to dismiss because of their ghetto status. Usually only a few historical buildings such as Badshahi Masjid, Lahore Fort and Gurdwara Dera Sahib come to mind when one thinks of Lahore's heritage and history, but there is so much more to explore. Every town and village within the city has a unique history, some of which might be even older than the walled city of Lahore. Coming across these obscure narratives is what prompted me to research and then write this book.
Are you working on your next book? Would you be exploring any other genre?
Not working on any book at this point. But I think I will let travel writing rest a bit now. I have been more interested in exploring the genre of historical fiction. This is something I attempted briefly in my previous book, Walking with Nanak. I think my next book would be a novel instead of being non-fiction.