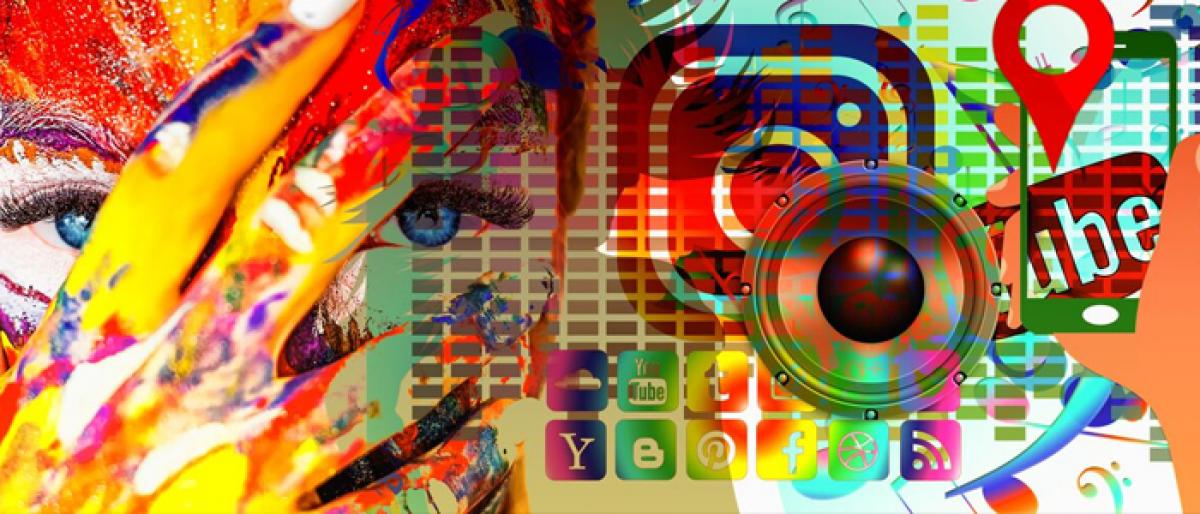 Highlights
It initiates action like no other From coordinating disaster relief to going for the jugular of the high and mighty through impactful movements like MeToo, social media has succeeded in knitting together momentum for many a cause with greater panache than traditional media
It initiates action like no other. From coordinating disaster relief to going for the jugular of the high and mighty through impactful movements like #MeToo, social media has succeeded in knitting together momentum for many a cause with greater panache than traditional media.
Although it has succeeded in setting the agenda for both political and social discourse through immediate and spontaneous responses that trigger action there are aspects of this media, which are indeed a cause for concern. Intemperate language spewing venom and scathing personal attacks that are becoming increasingly common on social media sites are not just an abuse of "free speech'' but also indicative of a deeper malaise of frustration that finds expression through opinions of people who revel in attacking others anonymously much like soldiers in a "guerrilla war".
While there are those who are not afraid of revealing their identity, several others bask in the power of fake ID's and misleading names as they vent their anger and express unsolicited views. The result is an embarrassment, confusion hurt, and bitterness caused by words that take longer to heal than physical wounds. Victims who are trolled relentlessly are a part of a wide spectrum that ranges from celebrities to commoners.
Anneli Rufus in an article in 'Psychology Today' sums up this phenomenon quite explicitly. "Braggarts were odious in fairy tales. On social media they are stars. Since social media has replaced conversation, correspondence, gossip and newsgathering, to not comment is to become invisible. But most comments are compliments that are short and compact and stacked vertically like Lego bars.
If we feel anything more complex, typing 'Congrats', makes us feel like liars," she says. Unfortunately, while positive comments are mostly false the negative ones are filled with genuine hatred and outrage. Social media experts unequivocally state that in the decade in which social media created a stir, the last couple of years has seen the worst kind of engagement with abusive language becoming accepted as being 'in tune' with the times.
This has much to do with the lack of censorship and the increasing clamour for free speech and expression in the country today. "With the scrapping of Section 66 A of the IT Act, 2000, declared a draconian law by those who championed the cause of free speech three years ago, there has been no deterrent whatsoever to those who post all kinds of stuff without any fear. Although women are often at the receiving end of sexist remarks there are other sections of the penal code in which they can get justice.
Unfortunately, men whose reputation is torn to shreds have no protection and are at the risk of being maligned as there are no legal remedies available to them," says Sridhar Nallamothu, Social media expert and cybercrime faculty with the National Police Academy, Hyderabad. Under section 66A which introduced by the UPA government in 2009, posting offensive comments online was a crime punishable with a three-year jail term but the section had to be scrapped in the face of a relentless onslaught by crusaders of free speech six years later.
The section which was challenged by a bunch of writ petitions led by law student Shriya Singhal after the arrest of two women Shaheen Dhuda and Rinu Srinivasan in Mumbai remains in the annals of history as a landmark decision as far as free speech is concerned. These women were arrested for having posted comments criticising the Mumbai bandh after the death of the Shiv Sena Supremo Bal Thackeray.
The section, however, needs to be replaced with a clearer legislation and this has not happened despite a committee being formed to look at an alternative mechanism to deal with comments that are personal, nasty, harmful and capable of inciting violence. Defining the limits of speech has always been a challenge in any system and is much more for one that thrives on its power of anonymity and uncensored views. Till such a mechanism appears social media will continue to be a powerful platform with an uneasy truce between false likes and genuine hatred.