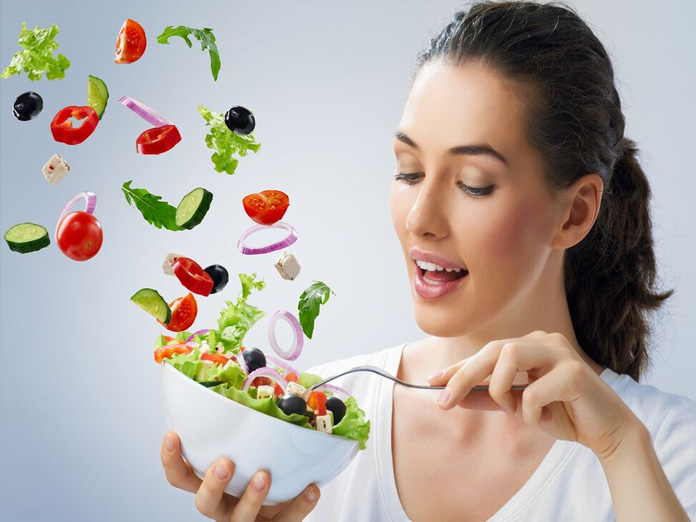 Highlights
One year it was an adaptation to vegan food and vegetable proteins like soy and tofu, another year it was about edible charcoal, very many years ago it was a major shift from using peanut oil and sesame oil in Telugu homes to using only sunflower oil to cook food The trends in food like in every other field are evidently market driven and advertising plays a major role
One year it was an adaptation to vegan food and vegetable proteins like soy and tofu, another year it was about edible charcoal, very many years ago it was a major shift from using peanut oil and sesame oil in Telugu homes to using only sunflower oil to cook food. The trends in food like in every other field are evidently market driven and advertising plays a major role.
When India saw young children in advertisements sometimes accompanied by the mascot bear happily eating their cereal breakfasts and evidently enjoying themselves like all those kids on English sitcoms, you had the entire middle and upper classes adapting to the cornflakes of the world in all shapes and sizes.
And then they said oats are a great way to lose weight and every diet began and ended with oats and before you knew it oats were adapted to Indian cooking, so much so that we even have an oats upma, each homemaker outdoing the other in creating the most ingenious recipe.
''Oats are completely a Western concept. They don't have millets in the West. They would eat refined flour in all kinds of bread, and so when they needed fibre, doctors prescribed oats and advised them to keep away from maida (refined flour)," explains Sridevi Jasti, holistic nutritionist and founder of Vibrant Living.
Interestingly, this year and the last one has been about going back to basics, and the motto has been healthy through natural food. And nutritionists are evidently happy with the trend. Today, it is all about going back to the peanut oil, if possible in its unprocessed version (the cold pressed way), adapting the age-old millets into our diet, use jaggery instead of sugar, going back to coconut and coconut milk…and the most exciting trend worldwide is the 'Golden Milk' or the milk with turmeric; the most commonly used homemade antibiotic in Indian households.
Here's a low down on the major food trends that continue to grow to include:
Fortified water
Golden Milk
Millets
Cold-pressed juices and oils
Unrefined food
Organic food
Recyclable & eco-friendly packaging
Organic snacks
Salads and soups
Homemade food
Fermented food
"Trends are always changing. However, my philosophy is always about what is right for the body and environment and luckily going back to natural is back in trend," says Sridevi, whose recipes are functional foods that are natural and traditional.
"Where we cannot find a natural source of water, we are trying to introduce oxygen, mineral or take out a few minerals to get water as closest to natural as possible.
Warm milk is considered therapeutic, and since ages, we have believed in treating germs and develop immunity by adding turmeric to warm milk and drinking it. The concept of 'Golden Milk' is growing tremendously and also the use of turmeric in wellness products as it is beneficial, both internally and externally. When I make my turmeric milk, I usually use a non-hybrid, heirloom variety, which is more flavourful," adds Sridevi Jasti.
Sridevi is big time into vegan food. Hence her version of 'Golden Milk' would be coconut milk, jaggery, cinnamon and turmeric. She also is into fermenting, and vegan varieties like coconut yoghurt and desserts. She says pro-biotic naturally available in such food is good for the gut. And evidently, the current food trends are all about promoting health, which is fine by her. She is, however, wary of marketing that promotes Western imports like corn. "The corn that is used in corn flakes is not the traditional variety and to add to that, now, we even have corn syrup, which is extremely unhealthy, and leads to hormonal imbalances."
Popular Mumbai-based nutritionist Naini Setalwad relates a few interesting trends, "I have seen coffee shops selling turmeric latte and bullet-free latte, which is almond milk, coconut oil, turmeric powder and coffee. Internationally, Amaranth is coming big as well, which we have always known as the Rajagira.
A lot of food trends are about going back to what we have always done. Today, it is being said that Soda-bi-carbonate is good because it removes gas. We always knew the turmeric milk as the 'Haldiwala doodh'. Today everyone is popping Tulsi tablets, which has always grown in our homes and we used to eat the leaves every day."
However, if there is one food trend or rather, diet trend that nutritionists are wary of, it is the Keto diet. Naini says, "Keto diet is high fat and high protein diet, but it must be 75 per cent fat and 25 per cent protein, and most people do it wrong. They do much less fat, and that can be detrimental.
This is a diet of the late 20s that probably doctors prescribed for Schizophrenic patients. Normal people will start experiencing gloom if they are not properly supplemented."
Sridevi avers, "Keto diet is not so natural." What else are we going back to – a lot – say the trends. "It is all about going back to nature; going back to basics."
Youngsters are hardly making food at home. They read about stuff, like broccoli and kale and try and include them in our diet. We have always had an Indian version of these veggies, which we can go back to. However, it is also about affordability in India. Cold pressed oils are good. Non-processed food is best. However, opting for processed oils is cheaper."
"There is nothing called super food. It is all about the synergy of good food that we eat. And also depends on the season, region…there is no one good food for the entire world. We end up eating more fat during winters but will not be able to do the same in summers," states Naini.
History is proof that the food habits for a long time now are being dictated by marketing and advertising. And the trends too follow suit. And one may call it poetic justice that the trend to follow this season is all about 'Going back to basics' and following the natural way.
Subscribed Failed...
Subscribed Successfully...