Amazon is acquiring WiFi router company Eero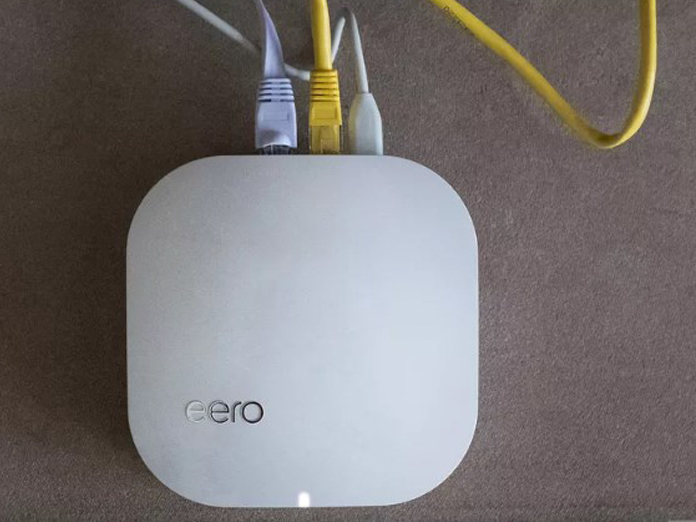 Highlights
Amazon is acquiring Eero, the maker of mesh home routers The companies made an announcement in a press release Monday Amazon says buying Eero will enable the company to help customers better connect smart home devices It will surely make Alexacompatible gadgets easier to set up if Amazon also controls the router technology
Amazon is acquiring Eero, the maker of mesh home routers. The companies made an announcement in a press release Monday. Amazon says buying Eero will enable the company to "help customers better connect smart home devices." It will surely make Alexa-compatible gadgets easier to set up if Amazon also controls the router technology.
Dave Limp, SVP of Amazon Devices and Services, said in a statement, "We are incredibly impressed with the Eero team and how quickly they invented a WiFi solution that makes connected devices just work, we have a shared vision that the smart home experience can get even easier, and we're committed to continuing innovation on behalf of customers."
Eero kicked off a wave of "smart" mesh router setups designed to overcome the coverage issues and dead zones of traditional routers. Instead of a single router device, multiple access points are used to cover an entire home or apartment with a strong Wi-Fi signal. The system works as advertised, and it's all controlled with an intuitive smartphone app. Google, Samsung, Linksys, Netgear, and other electronics companies have since followed Eero's lead and released their own mesh bundles. Eero also offers a paid $99/year service called Eero Plus that extends security and parental controls beyond the out-of-box capabilities its routers and beacons ship with.
Eero was last valued at $215 million in a Series D in 2017. It's backed by venture capital firms including Qualcomm and Shasta Ventures. Financial terms of the deal are not revealed.
The Eero brand will live on after the acquisition at least in the near term. Nick Weaver, Eero's co-founder and CEO told, "By joining the Amazon family, we're excited to learn from and work closely with a team that is defining the future of the home, accelerate our mission, and bring Eero systems to more customers around the globe."
Amazon didn't disclose much about its future plans for Eero. We might see an Alexa-enabled router? An Echo that doubles as a Wi-Fi access point sound nice.