Depleting water level causes concern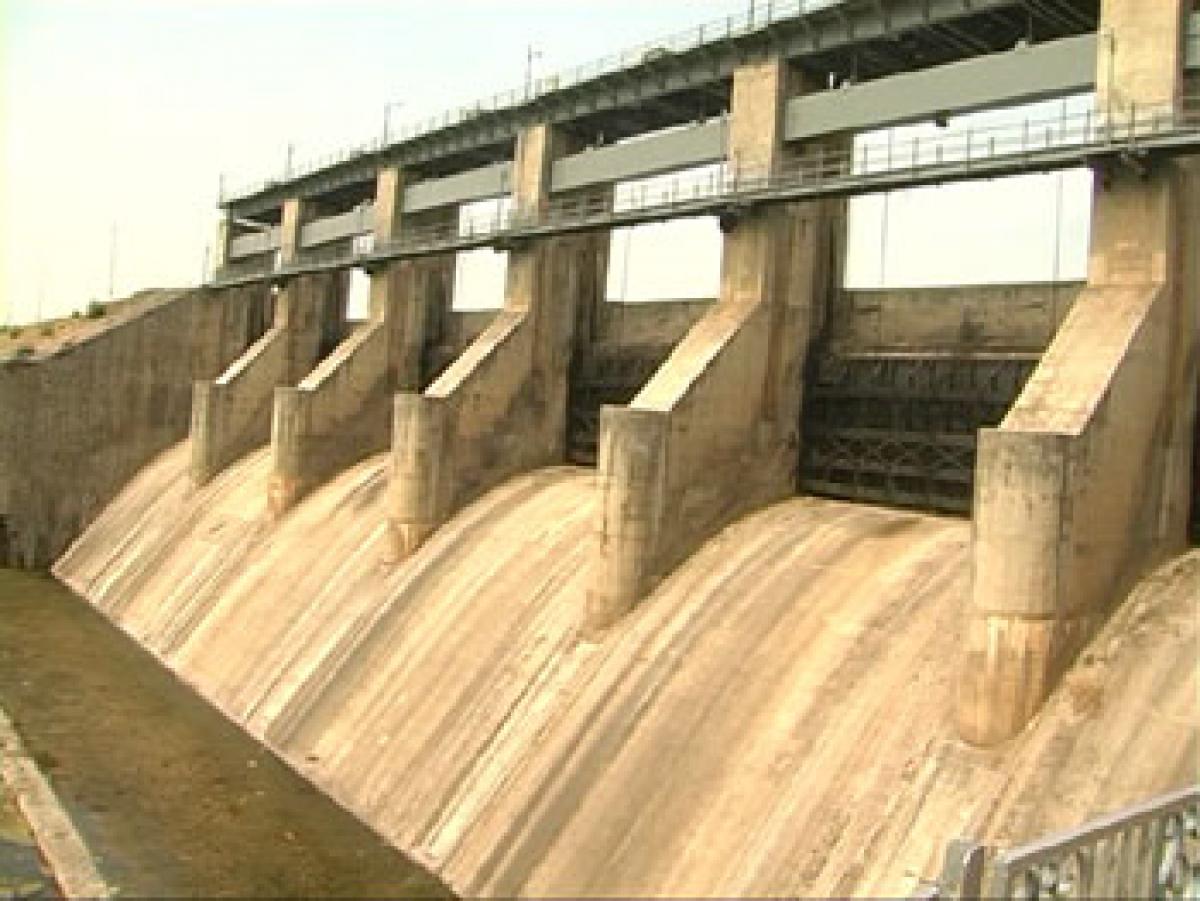 Highlights
Local residents are worried that they may not get drinking water by June. 
Adilabad: Water levels in several irrigation projects in Adilabad district are falling on a daily basis almost reaching dead storage stage because of the deficit rainfall. Water is evaporating due to the oppressive heat. Once brimming to the full, mounds of soil and barren lands are visible in these projects, including Kadem because of lack of storage facility. Such drastic fall in water levels in the projects has not been seen so far.
The level is likely to fall further in the next two months causing severe hardship to people to secure drinking water in the district. At Mathadi Wagu and Alugu weeds are growing in its soil, as the water level at Mathadi has plummeted to 257 ft. The Gadenna Wagu is down to a dangerous level of 358.700 ft.
Sepaking to The Hans India here on Tuesday, Rythu Sangham leader Prabhakar Reddy has expressed anguish over the steep fall in the water level. He apprehends that it may turn alarming by next month. The situation in Komaram Bheem, Jagannadh, NTR and Swarna projects is the same. Water is leaking from Kadem, Mathadi Wagu and Satnala projects as their crust gates have either worn out or become defective. If the leaks are checked water storage can be improved, say farmers.
The Kadam project is presenting an alarming picture, despite lifting of crust gates. Its water leakage is heavy because of the damaged cluster gate and the main gates. This is inviting public criticism as at this crisis situation every drop has to be saved. Farmers in distress are holding protest demonstrations demanding irrigation facilities to the ayacut from the project. Officials are unable to meet the demand at there is no water.
Local residents are worried that they may not get drinking water by June.
A farmer, Santosh, expressed his anguish over the failure of officials of these projects to ensure sufficient storage of water. The farmers are a worried as they are not able to secure fodder for their cattle. They accuse the officials of not showing interest in repairing the damaged crust gates, despite their request.