Fear not failure: Saleha Jaffer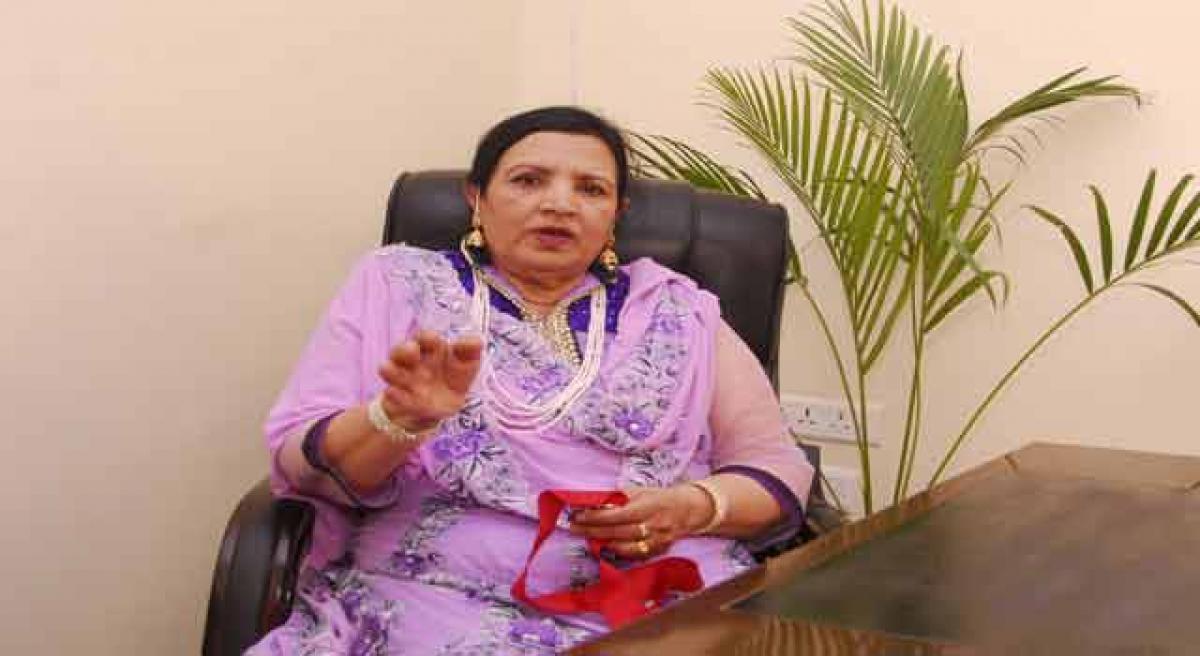 Highlights
Dedication, conviction and hard work helped Saleha Jaffer to become the mayor of Lambeth, south London.
​Hyderabad: Dedication, conviction and hard work helped Saleha Jaffer to become the mayor of Lambeth, south London.
In an exclusive interview to The Hans India, she said she had migrated to Britain with mere three pounds and it took 36 years to achieve the incredible feat. She says that there is no meaning for the word 'failure' in her dictionary.
Describing her journey, she said that after completing matriculation in Telugu medium and PUC in English medium at Nalgonda town went on to complete Pharmacy in Kamala Nehru College, Nampally.
One among 32 mayors of London city said that she visited London in 1970 on a visiting visa, fell in love with the city and decided to live there. The Lambeth mayor said that the London city had embraced her with immense love even though there were mere three pounds in hand and two baby boys to take care of.
Before the marital discord with her husband, Saleha said that they had a girl child increasing the number to three. She said that she had worked as a pharmacist for 12 years and news presenter in BBC from 1982 to 1995.
Being women from a minority community she had undergone several hardships to achieve the incredible feat with help of her bosses, colleagues and neighbours, who helped her to improve the English accent.

When queried about the difference between Lambeth and Greater Hyderabad Municipal Corporation, Saleha said that the functionalities of the corporations are similar.
However, she said in London they would campaign in person to explain the policies of the party if elected to power. Here the parties make promises. She said that party would collect donations and declare it before the election.
The contesting candidate would not collect any donation she said. She said that contesting candidates requires no educational qualification until there is no fraud, bankruptcy and criminal background.
When asked do kin of politicians interfere and influence the women councillors in the process of decision making, the one among 32 London mayors said nothing of this sort would be entertained and she even will not discuss the policies with her children as they were highly confidential.
Saleha said there would be equal opportunities for every one despite caste, creed, sex and religion. She said that she feels sorry for Indian women as there is only power at the surface level and all others things would be managed by the family members, specifically husbands.
The first Muslim women mayor appealed that women should come out in order to achieve their goal and said education, knowledge and skills will play a vital role.
Impressed by the Centre's Beti Bacha Beti Badao and Telangana governments' shaadi mubarak schemes, she said that they are wonderful scheme for the uplift of the girl child and women in the country. Commenting on Indian students, she said that they have been ranked top in the country followed by Chinese and British.
She said that service of Indians was appreciated in Britain and they highly depend on them in fields of medicine and technology.
Saleha said that she has been encouraging Indian students in London to complete their education by offering and providing other means. She would out rightly help the Telangana government for student exchange programme.
On the question of racism, she said that they are only institutional racism but not complete discrimination. She said that in her council out of 63 councillors, 57 speak different languages, which indicates that there was no racism.
By:Maddy Deekshith