TITA to celebrate Bonalu in IT Corridor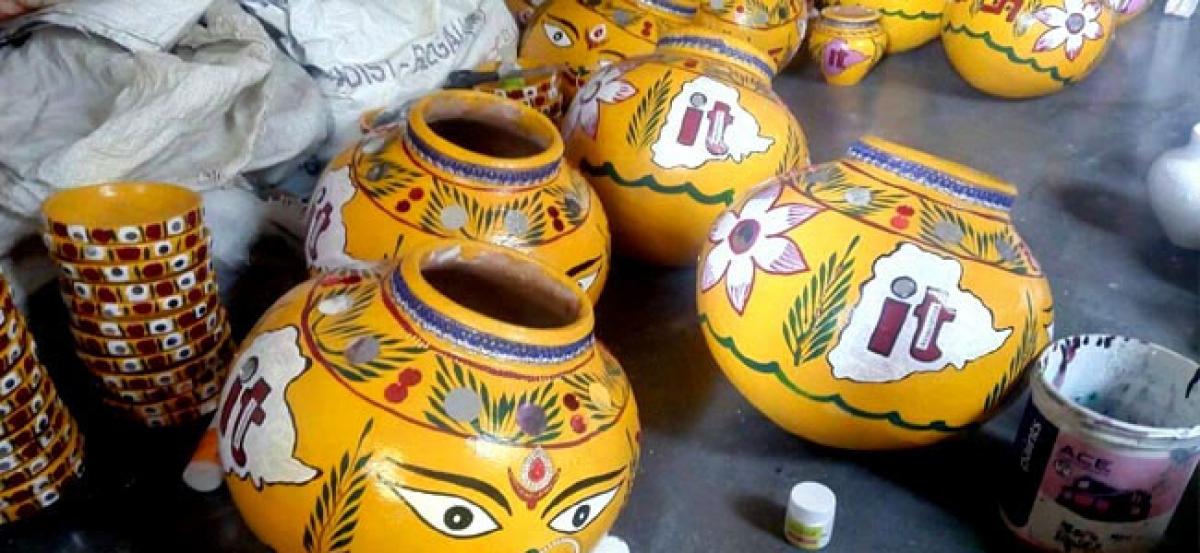 Highlights
It is our pleasure to inform you that Telangana Information Technology Association TITA is going to celebrate Telangana Information Technology Association TITA Bonalu Celebrations 2018 Cultural Festival in association with Department of Culture Language, Government of Telangana
It is our pleasure to inform you that Telangana Information Technology Association (TITA) is going to celebrate "Telangana Information Technology Association (TITA) - Bonalu Celebrations 2018" Cultural Festival in association with Department of Culture & Language, Government of Telangana.
Telangana Cultural Teams participating in 'TITA Bonala Jathara 2018' includes Oggu Dolu by Mahipal Garu & team, Gussadi Nruthyam by Ramulu Garu & Team, Dappulu by Gaddam Swamy Garu & team, Kolatam by Mallamma Garu & team, and Folk songs & orchestra by Sunitha Garu & team.
9:30AM – 10AM -> Offering Saree wih Vodi Biyyam at Chinna Peddhama Temple by TITA President Sundeep Kumar Makthala on behalf of TITA.
10:15AM – 12:30PM -> Procession with 21 Bonalu by Techies, Potharajulu, Bonalu, Oggu Dolu, Gussadi Nruthyam, Dolu.
12:30PM – 2:00PM -> Cultural Activities followed by Lunch.
Venue: Shilparamam Gate-2, Near Cyber Towers, Hyderabad, Telangana State.
Date & Time: 22nd July 2018, 10:00AM to 2:00PM.
Chief Guests:
1. Nayani Narasimha Reddy, Home Minister, TS
2. Bonthu Rammohan, Mayor - Hyderabad
3. Singireddy Niranjanreddy, VC, Planning Commission
4. Bandaru Dattatreya, MP
5. Gongidi Sunitha, Govt Whip
6. K.V.Ramanachary, Advisor to Government of Telangana.