Governor E S L Narasimhan calls for ease of filing returns for senior citizens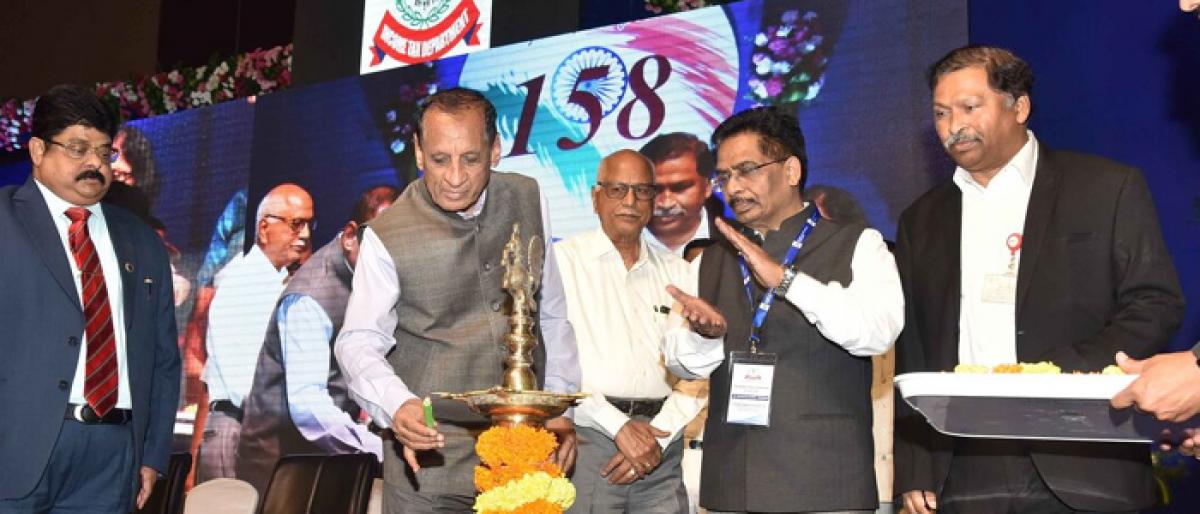 Highlights
Governor E S L Narasimhan urged the officials of Income Tax department to ease the process of filing returns for senior citizens Addressing a gathering at the 158th Income Tax Day celebrations here on Tuesday, the Governor said efiling of returns was easy for youngsters, but senior citizens who were at a loss navigating online sites needed some assistance Some sort of substitution should be pro
​Hyderabad: Governor E S L Narasimhan urged the officials of Income Tax department to ease the process of filing returns for senior citizens. Addressing a gathering at the 158th Income Tax Day celebrations here on Tuesday, the Governor said e-filing of returns was easy for youngsters, but senior citizens who were at a loss navigating online sites needed some assistance. Some sort of substitution should be provided to senior citizens and others who were not computer literate. Trained officers should be there to help them, he opined.
The Governor spoke on various queries he got from the public and from his personal experiences. "Income tax provides a societal role in governance. All the time we blame the government for not doing or doing some things. But, by paying income tax, the society participates in governance. Building various infrastructures requires money, and with income tax we all become partners in governance.
That is where the importance of income tax comes," he said. He suggested the IT officials if some form of consortium of captains of industries can be formed of high income tax payers where they can get back some portion of tax returned on a fixed corporate social responsibility scheme. People who were doing great work in the form of CSR could go in for a guided form, particularly in the field of healthcare and education. Affordable healthcare and education were the call of the hour, he said.
"People feel when they are paying so much tax, where does the tax go? For every one rupee paid in taxes people expect 60 paisa to be spent. I think the need of the hour is perception management. There are wrong perceptions amongst people. Many people want to pay taxes voluntarily not coerced. But three are a lot of misperceptions," Narasimhan said.