1,800 govt schools sans teachers? HC seeks details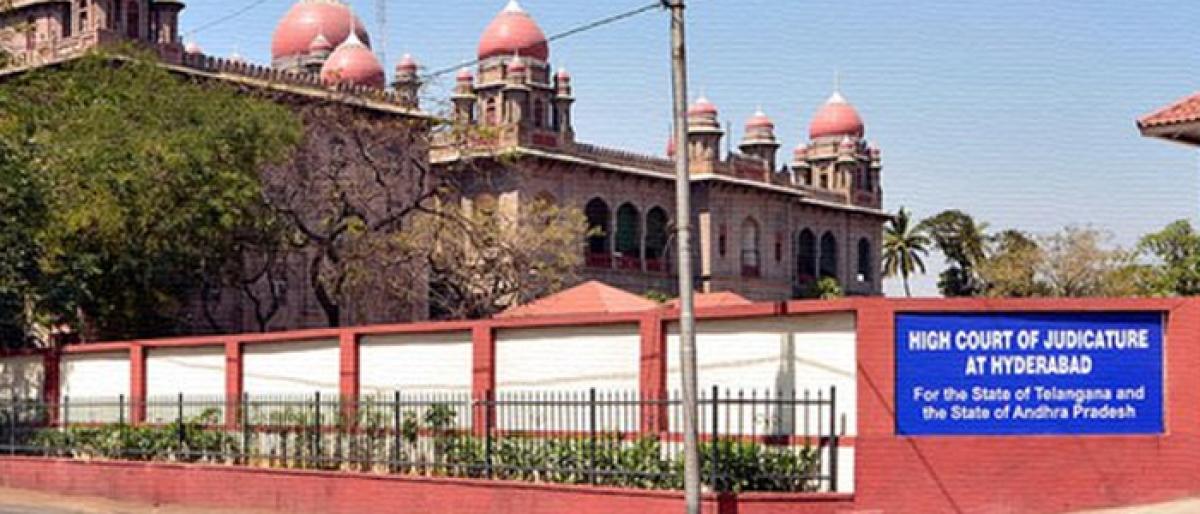 Highlights
The High Court at Hyderabad has directed the Telangana government to explain whether 1,800 government schools in the State are really without a single teacher after the recent exercise undertaken by the government for transfers of teachers It wanted the government to also inform by Monday as to the status of children studying in these schools
​Hyderabad: The High Court at Hyderabad has directed the Telangana government to explain whether 1,800 government schools in the State are really without a single teacher after the recent exercise undertaken by the government for transfers of teachers. It wanted the government to also inform by Monday as to the status of children studying in these schools.
The Division Bench comprising of Chief Justice TBN Radhakrishnan and Justice V Ramasubramanian gave this direction on Wednesday while hearing the Public Interest Litigation petition filed by R Venkat Reddy, national convenor of MV Foundation, seeking a direction to both Telangana and Andhra Pradesh State governments to initiate concrete steps in improving learning outcomes of children studying in government and government-aided schools.
The counsel for the petitioner submitted to the Bench that the all-India National Achievement Survey 2017, the State-level RMSA survey and several other surveys have brought out an alarming fall in learning outcomes of children studying in government schools in both the States.
Over 50 per cent of these students cannot even read or write in both English and Telugu, do basic additions or subtractions or understand basic science concepts. Unless active steps are taken by the government on the lines of those taken to reduce school dropouts, the situation will not improve, suggested the counsel.
The Bench responded saying that their heart was with the issues raised in the petition, but how could the court intervene to ensure learning outcomes are improved. The Chief Justice stated that in his home State Kerala, several MLAs and other elected representatives send their children to government schools and they take active part in parent-teacher meetings of these schools. Maybe, such aspects can be replicated here with the help of NGOs like that of petitioner.
The counsel for the petitioner impressed on the need for the courts to nudge the governments here as they are very apathetic towards these government schools. In this context, he cited how due to recent transfers of teachers' exercise undertaken by the Telangana government, over 1,800 government schools were left without a single teacher and they were closed, leaving children to work in the fields.
The Bench reacted sharply to this and directed the Telangana Government Pleader for School Education to submit details about this issue by Monday, to which date the hearing was adjourned.