Create awareness on merits of clay idols: Collector to youth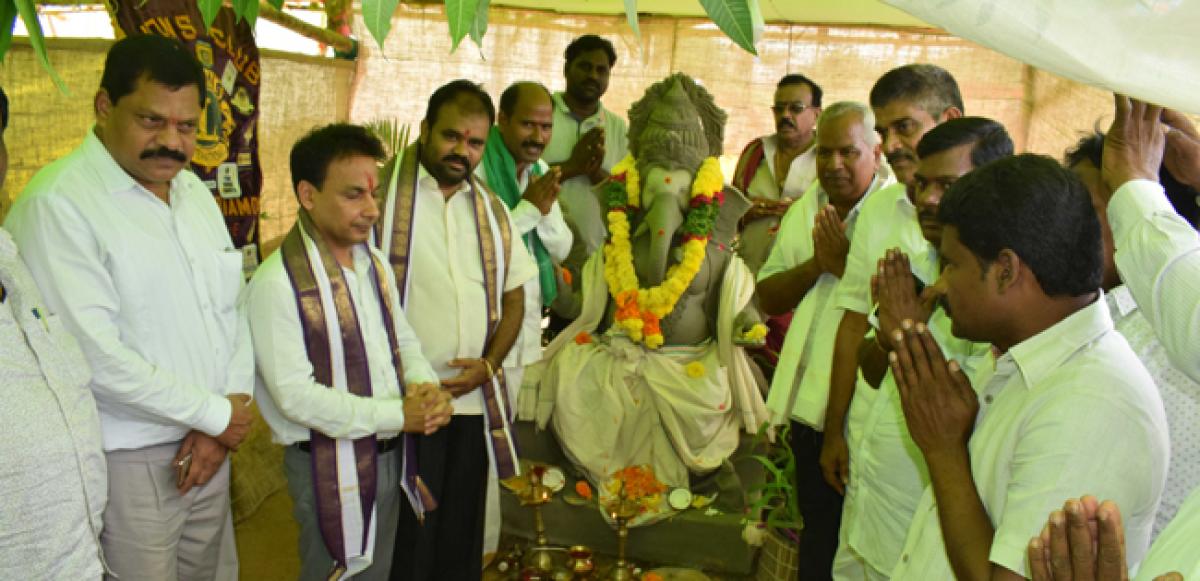 Highlights
District Collector Gaurav Uppal here on Friday exhorted the youth to play a key role in creating awareness among people about the merits of clay idols on the eve of Ganesh Chaturdhi festival
Nalgonda: District Collector Gaurav Uppal here on Friday exhorted the youth to play a key role in creating awareness among people about the merits of clay idols on the eve of Ganesh Chaturdhi festival.
The Collector was inaugurating Lord Ganesh clay idols making unit at Vidyuthnagar in Nalgonda. Speaking on this occasion, Gaurav Uppal said the idols made of plaster of paris was hazardous to environment and cause of death of aquatic animals. People health too could be at risk because of plaster of paris idols. He appealed to the people to celebrate festival with clay idols.
He appreciated the organisers for clay idols in the town Councilor Ravula Srinivas Reddy, PCB Executive Engineer Jawahar, Municipal Commissioner Devsingh, Deputy Commissioner of Endowment Sulochana, Red Cross Chairman Goli Amarender Reddy, senior citizen China Venkat Reddy and locals participated in the programme.